This is an archived article and the information in the article may be outdated. Please look at the time stamp on the story to see when it was last updated.
SAN DIEGO — Mayor Bob Filner announced Wednesday that he has appointed his legal adviser, Lee Burdick, to be his chief of staff, effective immediately.
Burdick replaces Tony Buckles, Filner's chief of staff when he was a congressman.
Buckles held the job for about 10 days after he filled in for Vince Hall, who resigned when sexual harassment charges were initially lodged against the mayor.
Filner said Buckles is returning to Washington, D.C., after helping Burdick make the transition to her new role.
"It is an honor for me that Lee has accepted the position as chief of staff," Filner said in a statement. "She is an incredible talent who brings a wealth of experience, knowledge and integrity to the office of the mayor. I respect her and intend to rely heavily on her leadership in this new role."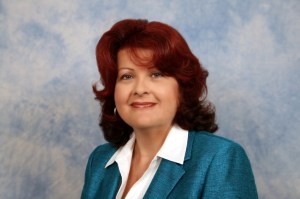 Burdick said she was taking the position while fully aware of the allegations and concerns confronting the mayor and city.
"After serious introspection, I must step forward to help the city through these challenging times," Burdick said.
"I strongly support the mayor's agenda of putting neighborhoods first, of implementing innovative ways to bring good-paying jobs for all San Diegans, of leading the way in energy policy and environmental sustainability, and in setting a more compassionate tone for an inclusive city where everyone has a seat at the table."
Filner, who has made no secret of his disdain for City Attorney Jan Goldsmith, has leaned on Burdick for legal advice since he became mayor in December.
Burdick represented the mayor's office at a City Council meeting Tuesday, when the panel discussed appointments to the San Diego City Employees Retirement System Board of Administration.