This is an archived article and the information in the article may be outdated. Please look at the time stamp on the story to see when it was last updated.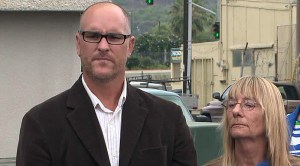 SAN DIEGO — Three former allies of San Diego Mayor Bob Filner will hold a news conference Monday morning to turn up the pressure on the embattled mayor to resign.
Councilwoman Donna Frye and lawyers Marco Gonzalez and Cory Briggs say they will have more information about Filner's alleged sexual harassment of female employees during a news conference in front of City Hall at 11 a.m. The trio so far has not said who the mayor harassed or what exactly he is accused of doing.
Thursday, Filner released a video that stated in part, "I am embarrassed to admit that I have failed to fully respect the women who work for me and with me, and that at times I have intimidated them." He did not provide any details on the behavior he was apologizing for, but he said he had started working with professionals to make changes in his behavior and approach, and would participate in sexual harassment training.
Gonzalez rejected Filner's apology on Twitter, saying that the three accusers stood by their call for the mayor to resign and would provide more information this week.
Meanwhile, a number of Filner's prominent former supporters have joined in the chorus calling for his resignation. His chief of staff, Vince Hall resigned. City Council President Todd Gloria joined at least four other members of the City Council in calling for Filner to step down, as did Assemblywoman Lorena Gonzalez and Assembly Majority Leader Toni Atkins, D-San Diego.
Fox5sandiego.com will stream the news conference live.