This is an archived article and the information in the article may be outdated. Please look at the time stamp on the story to see when it was last updated.
FALLBROOK, Calif. — A 62-year-old Fallbrook woman was in custody Thursday accused of fleeing the U.S. Virgin Islands to avoid being prosecuted for the theft of $122,000 from her real estate clients, authorities said.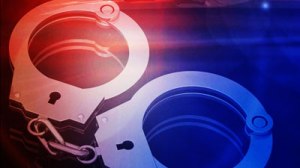 Rosemary Sauter-Frett was arrested a week ago at her Fallbrook home by the FBI with assistance from the San Diego County Sheriff's Department, FBI Special Agent Darrell Foxworth announced in a statement.
A complaint filed with the District Court of the Virgin Islands dated March 2010 alleges that Sauter-Frett fled St. Thomas after being accused of stealing $122,000 from customers of her company who believed their funds were being held securely in an escrow account.
Prior to the accusations, Sauter-Frett was a successful Realtor and had the largest realty office on St. Thomas, according to the Virgin Islands Daily News, which also reported that she ran an accounting office and a restaurant- bar.
Sauter-Frett is scheduled to appear in federal court next Thursday, Foxworth said.