This is an archived article and the information in the article may be outdated. Please look at the time stamp on the story to see when it was last updated.
SAN DIEGO — The FBI arrested 14 people Wednesday during raids in La Jolla and Los Angeles County in connection with an international Internet sports gambling operation, authorities said.
In all, 18 people located mostly in Southern California and Peru were charged with operating an illegal Internet and telephone betting business called "Macho Sports," according to a federal indictment unsealed Wednesday in San Diego.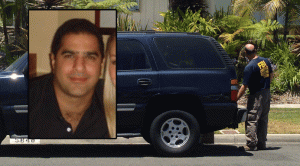 According to the indictment, the defendants are accused of taking millions of dollars in illegal sports wagers over the last decade in the San Diego and Los Angeles areas. Charges include racketeering conspiracy to conduct enterprise affairs and running an illegal gambling business.
"This case highlights the connection between illegal Internet gambling operations and the violence associated with this type of racketeering activity," FBI Special Agent in Charge Daphne Hearn said. "Criminal enterprises like Macho Sports and their U.S.-based `bookmakers' prey on the gambling addictions of their betting customers, wreaking havoc on people's lives and the lives of family members."
In addition to the arrests made Wednesday in Southern California, foreign police arrested defendant Erik Portocarrero in Oslo, Norway.
FBI agents also executed warrants seeking the forfeiture of at least $5 million in property associated with Macho Sports, including a La Jolla property obtained by conspirators with proceeds from the illegal operation, authorities said.
The FBI investigation, which started in 2011, included wiretaps and undercover agents.
According to the indictment, Jan Harald Portocarrero, 40, and Erik Portocarrero, 42, ran Macho Sports from Lima, Peru, using the Internet and toll-free telephone lines to take bets from customers in California.
The organization enforced the prompt payment of gambling debts through the use of intimidation, threats and violence, as well as fostering a violent reputation regarding its treatment of delinquent customers, according to the indictment.
"They talked about a particular collector who was called 'Lurch,' who had pistol-whipped people and committed kidnappings," said Andrew Schopler, Assistant U.S. Attorney. "And they talked about the fact they would send collectors who used more low key means and if that did not result in payment they would rely on the big dogs."
Although originally from California, the Portocarrero brothers set up Macho Sports first in Panama and later in Peru after suffering previous gambling arrests or convictions in the United States, according to the indictment.
In addition to its telephone and Internet operations, Macho Sports used teams of bookies — such as Amir Mokayef, operating primarily in San Diego, and Joseph Barrios, operating mainly in Los Angeles — who were responsible for recruiting customers, paying off winning bets and collecting on losing bets, the indictment stated.
Also charged in this case from the San Diego area are Michael Iaco, Howard Blum, Michael Massey, Salvatore Groppo and Benjamin Weber.
Mokayef, Iaco, Massey and Groppo were arraigned in Federal Court Wednesday afternoon. They all entered not guilty pleas.
"Amir Mokayef was a bookie," said Schopler. "The other people were sub bookies who worked under him and had their own network of customers."