This is an archived article and the information in the article may be outdated. Please look at the time stamp on the story to see when it was last updated.
SAN DIEGO — A beefed up team of investigators were working around the clock in hopes of finding a Boulevard man and a teenage girl he is suspected of kidnapping after allegedly killing her mother, sheriff's officials said Thursday.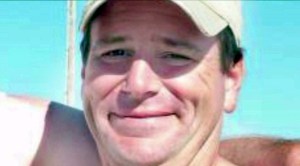 Investigators from the sheriff's department and the FBI were working to follow up on leads into the whereabouts of 40-year-old James Lee DiMaggio, who is believed to be on the run with 16-year-old Hannah Anderson of Lakeside and, possibly, her 8-year-old brother Ethan, according to sheriff's officials.
Sheriff's department Spokeswoman Jan Caldwell said 6 to 8 additional FBI special agents have joined the investigation to expand "interstate and international capabilities."
Caldwell said sheriff's officials were asking the public to keep an eye out for the suspect, whom she described as an outdoorsy person, in rural or backwoods areas in San Diego County and elsewhere.
"As we've said all along — he could be in Mexico, he could be in Canada or he could be a mile away," Caldwell said.
DiMaggio is suspected of killing the girl's 44-year-old mother, Christina Anderson, who was found dead in the man's back-country home on a rural property off Old Highway 80 in southeastern San Diego County last weekend along with the body of an unidentified child, according to sheriff's officials. Authorities were awaiting the results of tests to determine if the child's body is that of Ethan Anderson.
Authorities have received numerous tips about possible sightings of the suspect over the last several days, though none have proved conclusive, San Diego County sheriff's Lt. Glenn Giannantonio said Wednesday.
Early Wednesday afternoon, investigators got word of possible sightings of DiMaggio's car heading north on Highway 395 in Alturas, near the Oregon border in the northeast corner of California, and across the state line in southern Oregon, but local authorities were unable to substantiate the sightings, according to sheriff's officials.
Amber alerts were issued Wednesday in Oregon and Washington, according to the National Center for Missing & Exploited Children.
Firefighters discovered the bodies of Christina Anderson, a longtime friend of DiMaggio's, and the child in the rubble of the suspect's burned-out Ross Avenue home shortly after 8 p.m. Sunday. The remains of the juvenile victim likely will remain unidentified pending completion of DNA comparisons, a process that could take several days, Giannantonio said.
On Tuesday evening, the father of the missing children addressed the suspect, formerly a good friend of his, through the news media.
"Jim, I can't fathom what you were thinking," Brett Anderson said in front of sheriff's headquarters in Kearny Mesa. "The damage is done. I'm begging you to let my daughter go. You've taken everything else."
He also directed a few urgent comments to his daughter.
"Hannah, we all love you very much," he said. "If you have a chance, you take it. You run. You'll be found."
In addition to having been friends to Brett and Christina Anderson for years, DiMaggio was close to their children, according to Giannantonio.
"From what I've heard, (Ethan and Hannah) considered him an uncle," the lieutenant told reporters.
A statewide amber alert was issued Monday evening. Authorities believe DiMaggio may be driving a blue 2013 Nissan Versa sedan, California license plate 6WCU986, and possibly may have headed to either Texas or Canada.
The suspect is about 5 feet 9 inches and about 150 pounds, with brown hair and brown eyes.
Hannah is about 5-foot-7 and 115 pounds, with blond hair, blue eyes, a navel ring, a nose stud and pierced ears.
Ethan was described as about 4 feet 11 inches and 65 pounds, with sandy blond hair. All three are white.
Anyone with more information as to the whereabouts of the suspect or the missing children was asked to call sheriff's deputies at 858-565-5200.