This is an archived article and the information in the article may be outdated. Please look at the time stamp on the story to see when it was last updated.
TEMECULA, Calif. — The FBI has arrested a 19-year-old Temecula man who authorities believe to be involved in a "sextortion" case involving Miss Teen USA  Cassidy Wolf from Orange County, officials said Thursday.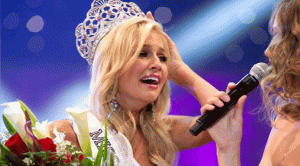 Jared James Abrahams is accused of cybercrimes for allegedly hacking into victims' accounts, according to charges unsealed Thursday.
Laura Eimiller, an FBI spokeswoman, confirmed that Abrahams had been taken into custody.
Investigators have identified several other victims in the case.
Wolf, who was Miss California Teen USA before winning the Miss Teen USA pageant in August at the Atlantis Hotel in the Bahamas, said in media interviews that she received an anonymous email from someone claiming to have nude photos of her taken via the webcam on her computer.
Wolf also said the email's author tried to extort her to ensure that the photos were not made public.