This is an archived article and the information in the article may be outdated. Please look at the time stamp on the story to see when it was last updated.
LOS ANGELES – A 41-year-old South Gate father was fatally shot in front of his teenage son over the weekend after responding to a Craigslist ad, authorities said Monday.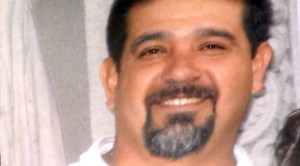 Rene Balbuena and his 15-year-old son responded to an online post Saturday evening and went to the intersection of West 92nd Street and South Gramercy Place, said Officer Drake Madison of the Los Angeles Police Department.
"He was approached by two people that made that online post … they were possibly going to rob him," Madison said.
An official with the Los Angeles County Coroner's office said Balbuena was shot about 7:40 p.m. in front of his son.