This is an archived article and the information in the article may be outdated. Please look at the time stamp on the story to see when it was last updated.
SAN DIEGO — The father of a 3-year-old came face to face with the registered sex offender suspected of kidnapping and abusing his 3-year-old in Oak Park Saturday morning, and their encounter turned violent before police arrived and arrested the suspected kidnapper.
The frightening incident happened at a Maple Street home right across the street from Oak Park Elementary School around 10 a.m., according to police.
A man, later identified as a neighbor that was familiar to the family, is suspected of taking a 3-year-old girl through her bedroom window, police confirm.
The girl's father spoke to FOX 5, but declined to appear on camera and asked not to be identified by name.
He says he was coming back inside from checking on his car when he found his daughter in the living room, partially undressed. The little girl told her dad that a man took her through the window and touched her inappropriately, the father told FOX 5.
When he took her next door and asked her to point out who had done it, she pointed to their neighbor.
The girl's father started arguing with the man and the fight eventually became physical, the San Diego Police Department confirms. Officers arrived to separate the men and arrested the neighbor, 46-year-old Francisco Diaz, a short time later.
Diaz was booked into jail on four felony charges: kidnapping, threat to cause death, lewd and lascivious acts with a minor and sodomy with a minor. He is being held without bail.
Diaz, a is a registered sex offender in San Diego County, dating back to a 2007 offense, according to the state's sex offender registry.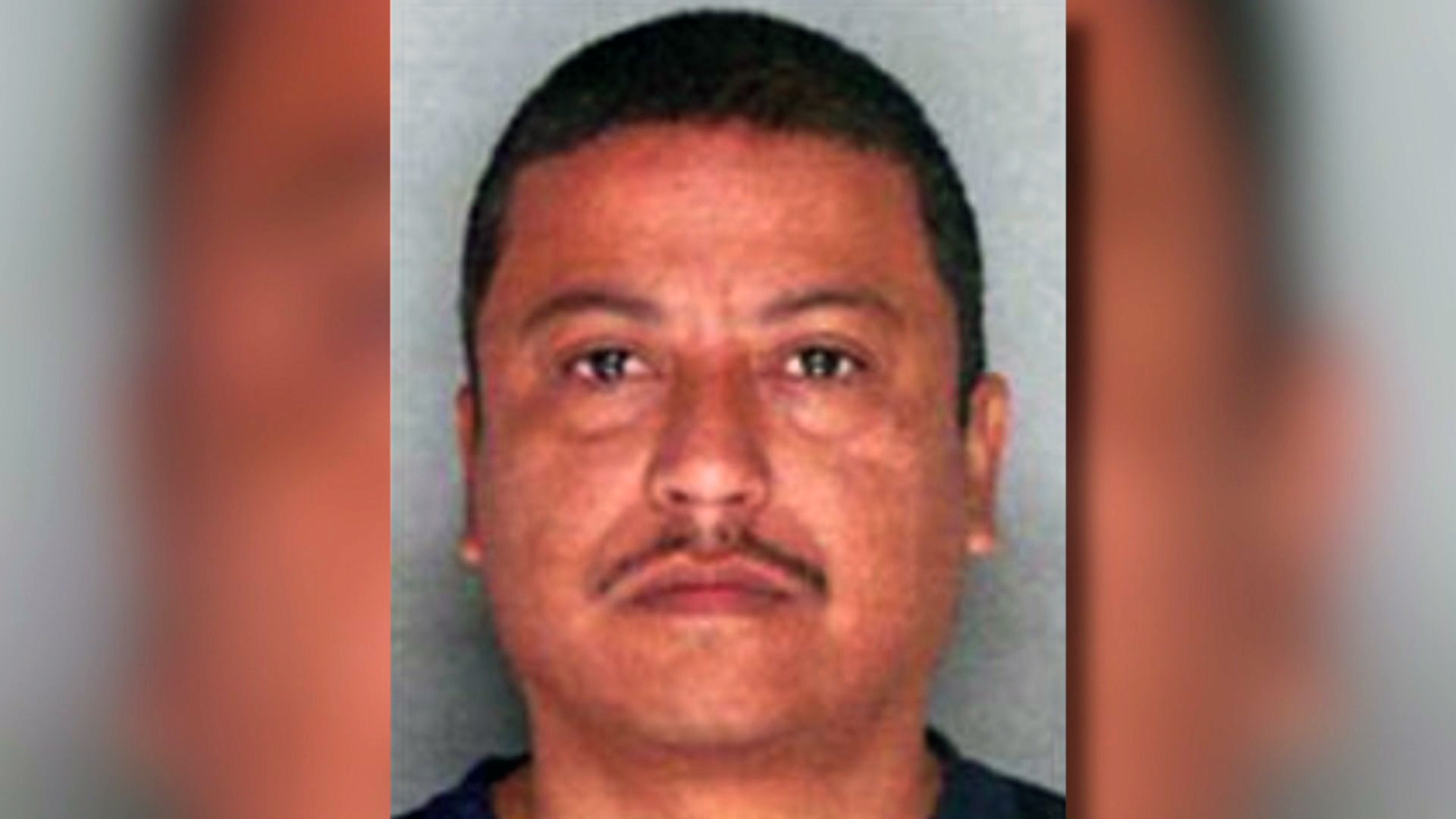 The girl was taken to the hospital for treatment. "I don't get it, I'm so shocked and so scared for my kid," her father told FOX 5 Sunday night. "I talked to him everyday. I gave him money … Everyone in my family is comfortable with him. I can't believe it."
The father added that it was actually the suspect's mother who returned the child to their home, though police did not comment on the exact sequence of events that led the girl back home.
SDPD's Child Abuse Unit is now leading an investigation into the alleged kidnapping, Lt. Jason Weeden told FOX 5.
Anyone with information is asked to call SDPD's Child Abuse Unit at (619) 531-2260 or the Crime Stoppers anonymous tip line (888) 580-8477.