This is an archived article and the information in the article may be outdated. Please look at the time stamp on the story to see when it was last updated.
CHULA VISTA, Calif. – The hit-and-run driver that killed a father as he was headed home to his pregnant wife remains uncaught. Now, the family of the victim is pleading the driver turn himself in.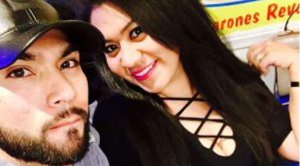 "It's not fair for him to be killed like this and just left thrown like he's nothing," said Mary Rosa-Velez, the victim's sister.
A tearful sister told FOX 5 her brother 30-year-old Pablo Rosa-Velez was just getting his life started when it was taken from him July 3. Velez was struck by a gold or tan colored SUV as it pulled out of a storage unit in the 2400 block of Main Street in Chula Vista.
"He had all his life ahead of him. He's never going to be able to see his son," his sister said.
Mary said her brother was not only the father of an 8-year-old boy, but he and his wife of just 2 months are expecting another baby.
She told FOX 5, Pablo was headed home from work after starting a new job at NASSCO when he was hit minutes from his house. The family then received a phone call from a detective telling them the news.
It's been one week since and the driver continues to hide, but the SUV was found abandoned.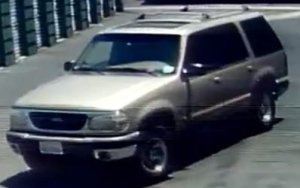 "All I ask for is if somebody recognizes the vehicle and knows who the person was driving. If there was any witness -- please come up front and tell us," said Mary.
The family also has concern about what may have caused the accident saying a large trash truck with the name Republic Services on it was parked in the red zone possibly obstructing her brother's view.
"When I went to the scene I saw the actual vision was completely blocked. There was no possible way that my brother could have seen this vehicle come out as fast as they came out," said Mary.
As for the driver, the family hasn't given up hope that person will do the right thing and give the family some peace in a tragic situation.
"To please turn himself in. We are not judging the accident at all, we are judging is the fact that he left him there," said Mary.
The family has put together a GoFundMe account to help Velez' wife who is now left a widow and pregnant.