This is an archived article and the information in the article may be outdated. Please look at the time stamp on the story to see when it was last updated.
SAN DIEGO – The family of one of the victims in last Friday's alleged DUI crash spoke to Fox 5 about the tragedy and how they're honoring the man's memory.
Taylor Bednarski, 29, was one of three men killed in the crash on the connector from northbound I-805 to westbound State Route 52.
His sister, Raschelle Bednarski, spoke to Fox 5 one week after the tragedy.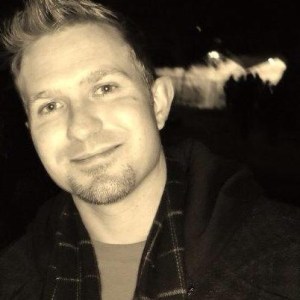 She described Taylor as a great friend and brother, who loved life and had a passion for music and singing reggae. Inside their Clairemont Mesa home a reggae record spun on Taylor's turntable, offering sounds of encouragement as she shared about his life.
"He was just my whole strength and he would just want me to be strong and he would want us to get through this together," she said.
Raschelle Bednarski said her brother was "finally happy." He was engaged to the love of his life, Meghan, and was planning a future.
"He was going to marry this beautiful girl and they were planning their family," she said. "And he had so many things left to do."
Authorities said William Cady, 25, was driving intoxicated the night of the crash. He had five friends inside his vehicle. The deputy district attorney said his friends asked him to slow down, but instead Cady hit the accelerator.
"At some point the defendant began accelerating the vehicle rapidly," said Makenzie Harvey, Deputy District Attorney. "We have information from one of the surviving passengers that the companions, and the men inside the car asked the defendant to slow down. He declined. He said it was his car and we would drive it as fast as he wanted to."
Raschelle Bednarski said that decision changed her families' life forever.
"He murdered my brother. It wasn't just an accident. They were begging him to slow down," she said. "I don't have a lot of room for anger in my heart, but I'll make some for him."
The crash also took the lives of Shon Gilliam, 23, and Jeffrey Becker, 35. Two others survived including Trevor Rodgers, who is also Raschelle's best friend.
"It's just a little bit of sunshine," she said of her friend, who is still recovering in the hospital.
William Cady pleaded not guilty to charges of gross vehicular manslaughter while Intoxicated and DUI causing injury. He will be back in court later this month and the Bednarski family plans to be there.
Taylor's mom, Sileen, was too upset to speak, but wrote this message about her son and the tragedy:
"My precious baby, the light of my life, is gone. The pain is unbearable on my heart and the hearts of every person who ever knew him. He was the pure essence of love and life. He shared his love with his music and love was in his soul. He was never ever a vengeful person, but he is telling me straight to my heart that the truth must be told. This was not a simple drunk driver losing control. This was intentional, not manslaughter, but murder. Will being angry as his five passengers and purposely slammed his foot on the gas, even after being begged to slow down. He commanded that he will drive the way he wants to and at 100 miles per hour my son and the others that lost their lives were murdered. Not only was he taken from his family, mom dad and sisters and friends, but more tragically stolen from having his whole life. He left a fiancé, dear Meghan, a girl who gave him so much love and happiness for his last year on this earth. He had huge plans that he will never be able to have come true. Losing Taylor is an unbearable hole in the hearts of each and every person he loved, the entire community. His motto was always 'Go Big, Moms!' and thank God we did. In the short 29 years we had, we were blessed to have him in our lives and he will forever live in our souls and hearts and this was never ever his time to be ripped from our lives and from living his own."
The Bednarski family will continue living Taylor's "Go Big!" motto in his honor.