This is an archived article and the information in the article may be outdated. Please look at the time stamp on the story to see when it was last updated.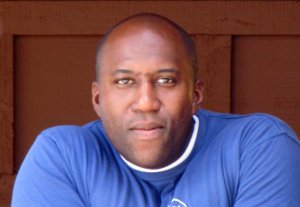 CAMP PENDLETON, Calif. — The family of a Camp Pendleton-based Marine who was unarmed when he was fatally shot by a deputy in San Clemente will receive $4.4 million from Orange County to settle a federal lawsuit.
Sgt. Manuel Loggins Jr., 31, was shot early Feb. 7, 2012 in the parking lot of San Clemente High School, where authorities said he had crashed his GMC Yukon through a gate. At the time, Loggins had his daughters, 9 and 14, in the SUV and had been regularly taking them to the school to do prayer walks around its athletic field.
Loggins was standing outside of his vehicle when he was shot. His daughters remained in the SUV, away from the line of fire.
Orange County supervisors voted April 23 to authorize their attorneys to negotiate a settlement. Officials did not release any details about the settlement beyond the sum, said Howard Sutter, a spokesman for the county chief executive's office.
When supervisors voted to pursue the settlement, Orange County Board Chairman Shawn Nelson said, "Obviously it's a terrible tragedy every way around… It's just a tragedy and there isn't anyone involved who wouldn't agree."
Nelson said the supervisors had a "duty on behalf of the taxpayers" and "to do right by the people who put in a claim."
The Loggins family's attorney, Brian Dunn, was not immediately available for comment.
Orange County District Attorney Tony Rackauckas announced Sept. 28 that his office determined Deputy Darren Sandberg was justified in fatally shooting Loggins.
According to the District Attorney's Office, Loggins appeared angry and was speeding before he crashed through the high school's gate about 4:45 a.m.
Sandberg, who was in a another part of the same parking lot, filling out paperwork near the end of his shift, saw what happened and went to investigate. He pulled up behind the SUV and ordered Loggins out.
Loggins got out of the SUV, but he started walking toward the school's athletic field, ignoring orders to stop, according to the sheriff's department. When he turned toward Sandberg, he was fatally shot.