This is an archived article and the information in the article may be outdated. Please look at the time stamp on the story to see when it was last updated.
SANTA CLARITA, Calif. — The family of one of the concertgoers killed last weekend is asking a Nevada court to appoint a special administrator to take control of the shooter's assets.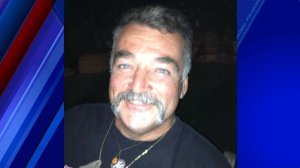 John Phippen, 56, of Santa Clarita, California, was at the festival with his son Travis when the shooting started. When the son, a medic, stopped to help someone, Phippen stayed with him and was shielding a woman when he was shot dead, said a neighbor, Leah Nagiyvanyi.
Attorneys for Phippen's family filed the petition Friday in District Court in Clark County. The petition asks a judge to appoint the county's public administrator to account for and control Paddock's estate — in part to make it available for any future lawsuits filed by the shooting victims.
Paddock, a gambler and retired accountant, owned a home in Mesquite, Nevada, and his brother has said he was a successful real estate investor who owned apartments and houses. Sales agents told CNN that Paddock paid $369,022 in cash for his Mesquite home in 2014.
The court "will notify (Paddock's) family members, and we'll see where this goes," said Richard A. Patterson, a California attorney representing Phippen's son Travis.
"We want (Paddock's estate) administered by the court. I don't think we're at the bottom of (Paddock's assets)," Patterson said.
"We want someone to oversee the assets so it stays the way it is," said Nevada-based probate attorney Richard Chatwin, who is working with Patterson on the petition.