This is an archived article and the information in the article may be outdated. Please look at the time stamp on the story to see when it was last updated.
SAN DIEGO – The family of the man killed in Friday's hit-and-run crash in North Park is offering forgiveness to the driver at fault.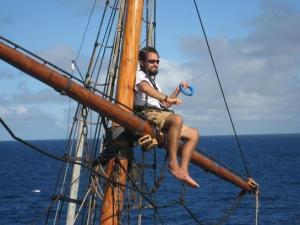 Loved ones said Seamus O'Bryan, 32, will not be remembered for the tragedy that took his life, but for the life he brought to each day he was alive.
"The world's a dimmer place for his loss, because he had so much more to give," his brother, Devin O'Bryan, told Fox 5.
Family members called O'Bryan "Indiana Jones." They said he was a humanitarian who worked tirelessly making life better for those less fortunate. Among his many missions, O'Bryan served in Vanuatu in the South Pacific and in Haiti following the 2010 earthquake. He was also an EMT.
"He delivered a child in the jungle in Vanuatu and the family named the baby Seamus after my brother," Devin O'Bryan said. "That was just one of the most incredible days in our whole family's life. He fund-raised and he worked so hard to raise money to be able to give it back."
O'Bryan was killed around 12:30 a.m. Friday when a car struck the motorcycle he was riding at the intersection of University Avenue and Grenada Avenue. O'Bryan's friend, Peter Newbigin, was riding on the back of the motorcycle and amazingly walked away with very minor injuries.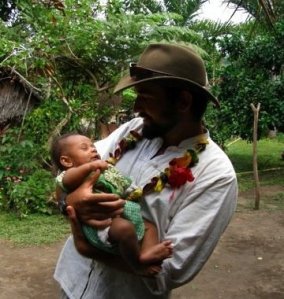 The driver of the car left the scene. San Diego Police said they are looking for a white sedan, possibly a Cadillac. It may have damage to the driver's side front end.
O'Bryan's family is asking the public to stay vigilant in the search, but they also have an extraordinary message of forgiveness for the driver involved.
"Don't be afraid," Devin O'Bryan said. "My family has no anger towards you. We have absolutely just forgiveness. Everyone makes mistakes and it's OK. My brother was one of the bravest people that I know and I only can ask you to be brave and step up and we're going to go through it together."
Devin O'Bryan said his family does want closure.
"After just having lost our other brother just about a year ago it will be very helpful for us if we can get that closure. And we can only do that if you are able to be brave like my brother and come forward."
O'Bryan worked for three years as the props master at Old Globe Theatre. Prior to that he worked for ten years at the La Jolla Playhouse. He also had a love of sailing.
As loved ones mourn the loss, they find comfort in the life O'Bryan lived. Devin O'Bryan said one friend summed it up like this: "Seamus didn't have a bucket list. He was the bucket list."