This is an archived article and the information in the article may be outdated. Please look at the time stamp on the story to see when it was last updated.
SAN DIEGO -- Evidence was discussed Tuesday in the trial of a woman accused of texting while driving causing a crash in Tierrasanta that seriously injured one young girl and killed another.
Julianne Little, 30, was supposed to take the stand Tuesday, but San Diego police investigators and the details of the crash took up most of the day. Little, who faces gross vehicular manslaughter charges, listened intently as investigators talked about the speed, evidence and details from the night of February 20.
Investigators say she was texting while driving her blue Toyota Corolla and lost control, driving onto the sidewalk for at least 100 feet before striking two little girls and then driving away.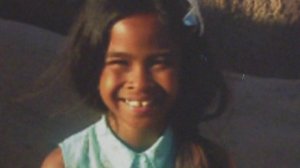 Mekayla Lee, 12, suffered a broken ankle and a concussion, but her 10-year-old friend Raquel Rosete suffered severe brain trauma and died three days later.
The siblings of Rosete spoke to FOX 5 on camera about how the family is holding up.
"We were very close…and having her not here it's really hard," said Jessica Rosete, sister of the victim.
No photos of the girls shown in court from the day of the accident, although the graphic descriptions of the scene and details from investigators have been difficult for the Rosete family to hear.
"They say we're not going to show pictures we're just talking about it, but just talking about it is basically painting a picture in our head," said Jessica.
"Her family can still see her, physically," said Jessica. "I can't embrace my sister. My brothers can't see her anymore. They can't see her compete. I can't see her at her dance competitions."
The family says whether Little is found guilty or not, it will never change the fact that they'll never see Raquel again.
"She just needs to understand that she took something away from us and she can never bring it back," said Raquel's brother Brandon Rosete.
Following the crash, the defense attorney claimed Little and her father returned to the scene about a half hour later. They say Little was not texting, but instead fell asleep at the wheel.
She faces up to 11 years and eight months in prison if convicted.