This is an archived article and the information in the article may be outdated. Please look at the time stamp on the story to see when it was last updated.
NATIONAL CITY — A mentally ill man walked into a National City police station seeking help nearly two weeks ago, but a short time later, while still in police custody, he fell into a coma, having suffered permanent brain damage, according to family members and activists who held a news conference Thursday just hours before the man was scheduled to be taken off life-support.
Earl McNeil has reportedly been hospitalized at UCSD Medical Center's trauma center in Hillcrest since shortly after he sought help at the National City Police Department on May 26, according to Tasha Williamson, one of the leaders of the groups demanding answers about what happened.
McNeil is in his 40s, has bipolar disorder and possibly other mental health issues, according to Williamson, an activist with the group Building Justice, who was contacted by the family to help seek answers about the case.
According to McNeil's family members, he went to the police station at 1200 National City Blvd. some time on May 26 to seek help of some kind, and he was later taken to the San Diego County Sheriff's Department's downtown Central Jail, Williamson told City News Service. At some point during his encounter that day with law enforcement, McNeil reportedly sustained "irreparable brain nerve damage."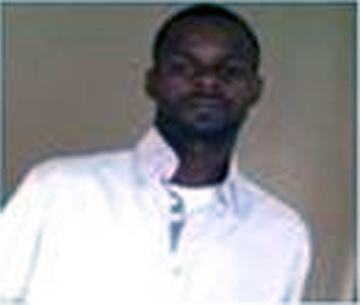 A Sheriff's spokesperson told FOX 5 that McNeil was never actually booked into the Central Jail facility, remaining in custody of National City police.
"Mr. McNeil was presented at our facility for booking on May 26," the spokesperson said. "For a variety of reasons his booking was rejected … The Sheriff's Department cannot comment on what may or may not have transpired while he was in the custody of NCPD."
Late Thursday afternoon, National City police released a report with their own depiction of the events. On the morning of May 26, NCPD says McNeil first contacted the department through an emergency phone located near the station's entrance. Police say the man asked to speak with an officer and "made paranoid, threatening and irrational statements."
When officers came to speak with McNeil, NCPD says he was "very agitated, paranoid and said he was in possession of a controlled substance." Police placed the man in handcuffs, at which time he became "combative and was spitting at the officers." The officers restrained him in a WRAP device — a restraint system used by agencies "to achieve de-escalation," NCPD said.
At that time, the agency arrested McNeil on drug and resisting arrest charges. He was taken to County Jail for processing, but — as the Sheriff's Department said — was never fully booked because he "exhibited signs of medical distress" and officers called for paramedics. McNeil was taken to UCSD Medical Center for treatment.
That's where family says he will be taken off life-support Thursday evening. Scott LaFee, a spokesman for UCSD Health, said he had no information about McNeil's condition.
"His family, at the request of doctors, made the decision to stop all life-saving measures (Thursday) evening," Williamson said.
NCPD did not address how McNeil may have suffered brain damage during their encounter.
McNeil's family members have received few answers, Williamson told City News Service.
"He's got bruising all over his face and head, and severe brain and nerve trauma," Williamson said. "It's shocking. What happened?"
McNeil's family, including an aunt who raised him after his mother died when he was 12, and a cousin who "is like a sibling," is devastated, Williamson said. She added that a civil rights violation complaint has been lodged with the FBI and said the agency's San Diego field office has launched an investigation.
An FBI spokeswoman at the San Diego field office did not immediately return a call and email seeking comment.