This is an archived article and the information in the article may be outdated. Please look at the time stamp on the story to see when it was last updated.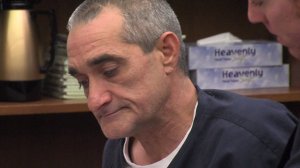 SAN DIEGO — A La Mesa man who posed as a doctor and told people he could cure cancer and HIV was sentenced Friday to five years in local prison followed by 16 months on supervised release.
Keith Barton, 52, was convicted in January of 10 felony counts, including practicing medicine without a license and grand theft.
Deputy District Attorney Gina Darvas today called Barton a "dangerous man," caring more about profit than the health of his victims.
"He held himself out as a doctor, when he's not a doctor — he's not licensed — and he provided treatments, and he sold a remedy that was a `snake oil,' for lack of a better term, for substantial amounts of money, $18,000 to one victim and $13,000 to another victim," Darvas said after the verdict.
Darvas said Barton would take patients to Mexico for some treatments, then put them up at a hotel in San Ysidro.
The prosecutor told jurors that that the defendant, who advertised on the Internet, called himself "Dr. Barton" and promised to cure a woman and her children of HIV. One of the children, a 9-year-old girl, subsequently died as a result of not receiving effective treatment.
"She trusted you, Keith," the girl's mother told the defendant today. "I miss my daughter very much. I sleep with her teddy bear every night."
Another 60-year-old woman had her teeth and part of her jaw removed after going to see the defendant for an auto-immune disease, Darvas said.
The woman's husband said they invested $40,000 with Barton to try to improve her health, but terminated their relationship with the defendant when his treatment and remedies didn't work and made things worse.
According to authorities, Barton is not a licensed medical doctor but shares his first and last name with a real medical doctor who is licensed in California. Barton used that fact to create the impression that he was a licensed professional, prosecutors said.
The defendant said he provided treatment for cancer, allergies and other ailments, with more than 200 doctors on staff, including surgeons working for him in Tijuana. In a videotaped meeting, Barton told an undercover officer posing as a patient that his therapy treatment could cure her recurring colon cancer.