This is an archived article and the information in the article may be outdated. Please look at the time stamp on the story to see when it was last updated.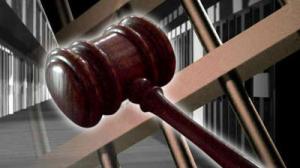 SAN DIEGO — A former Bell Middle School teacher who admitted receiving images of a girl of about 10 engaged in sexually explicit conduct and having a computer containing child pornography was sentenced Monday to nearly six years in federal prison.
Timothy James Hensley, 39, pleaded guilty in May to receipt and possession of child pornography.
In addition to 70 months in custody, Hensley was ordered to register as a sex offender.
According to court records, several of the images on Hensley's iMac computer depicted prepubescent minors engaged in sexually explicit conduct.
Hensley was arrested in January following a search of his home in San Diego.