This is an archived article and the information in the article may be outdated. Please look at the time stamp on the story to see when it was last updated.
VISTA, Calif. — A former administrator, teacher and mentor at a military boarding school in Carlsbad was charged Tuesday with sexually assaulting two of his students.
Jeffery S. Barton, 55, was supposed to be arraigned Tuesday, but Vista Judge Marshall Hockett agreed to let a defense attorney put off the hearing until Wednesday so Barton's attorney could be there.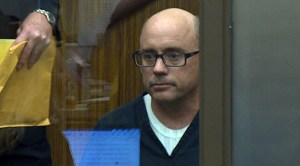 Barton was being held on $6 million bail.
Prosecutor Tracy Prior said Barton is charged with 16 counts of forcible sex crimes — including oral copulation and sodomy — involving two youths.
Barton worked at the Army and Navy Academy, a college-preparatory boarding school, from 1995 until this past June when he resigned to pursue "other professional interests."
An investigation began in June, when a former student, now an adult, told authorities he was victimized by Barton, Carlsbad police Lt. Marc Reno said. Detectives identified as many as five other alleged victims.
According to court documents, 16 alleged incidents occurred between August 1997 and 1998 and Valentine's Day in 1999 to 2001.
One victim, aged between 14 and 15 years old, was forced to let Barton commit oral sex on him on multiple occasions in various locations, including his office, house on campus, car, according to the court documents.  The teacher is also accused of taking a victim to Joshua Tree, Santa Barbara and various trips where he sexually assaulting the teen in hotel rooms.
Investigators said one assault happened during an overnight snowboarding trip where Barton allegedly assaulted a 14-year-old boy in the middle of the night which involved sodomy by use of force.
A woman, who declined to speak on camera told Fox 5 her nephew attended the academy.  During his attendance she dealt extensively with Barton.  She called the teacher/administrator professional and said she believes he genuinely cared for the students.