This is an archived article and the information in the article may be outdated. Please look at the time stamp on the story to see when it was last updated.
CHULA VISTA, Calif. – A Chula Vista elementary school teacher accused of possessing child pornography was re-arrested Wednesday night at his San Ysidro home, police said.
John Raymond Kinloch, 41, was taken into custody again after a former student said he had been molested while Kinloch was teaching at Feaster Charter School in Chula Vista between 2004 and 2009.
San Diego police Lt. Anastasia Smith said some of the alleged incidents occurred on school campus.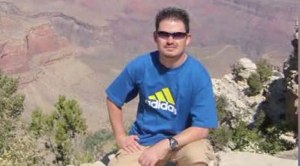 "Other incidents occurred at other locations throughout Chula Vista or San Diego," said Smith.
Officials said a teenage boy came forward this week after seeing Kinloch on the news.
"The San Diego Internet Crimes Against Children Task Force investigators launched an immediate investigation to follow up information and leads and upon doing so they were able to locate Mr. Kinloch. They placed him under arrest as he was leaving his home," the lieutenant said.
Kinloch is currently a first grade teacher at Wolf Canyon Elementary School in Chula Vista.  He was first arrested on Friday after investigators said he posed as a young girl on the website "Meet-me."  He was able to convince young boys to undress during live web-cam chats and also to send him naked pictures of themselves.
"After his arrest, he was placed on administration leave by school officials and parents were notified," said Smith.
No students from Wolf Canyon Elementary have come forward but officials said that doesn't mean there aren't more victims involved.
"Certainly in instances such as this, there is always the potential that there are other victims out there, it is very important for them to come forward, certainly because these allegations are very serious," said Lt. Smith.
Kinloch is being held on $1.15 million bail.  He will be arraigned in a Chula Vista courtroom on Friday.