This is an archived article and the information in the article may be outdated. Please look at the time stamp on the story to see when it was last updated.
SAN DIEGO — An ex-Marine Corps reservist denied Tuesday that he defrauded the U.S. military out of tens of thousands of dollars through a scheme involving false travel and lodging claims at Marine Corps Air Station Miramar.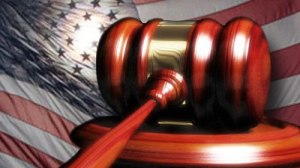 Luis Gilbert Menchaca, 32, of Romoland pleaded not guilty to fraud and bribery charges during a hearing before U.S. Magistrate Judge Karen Crawford in San Diego.
The defendant and another former USMC sergeant, 32-year-old Manuel Ramos Padilla of Lompoc, allegedly submitted false monthly claims for lodging reimbursements for Menchaca, who periodically was called to active duty at MCAS Miramar during his period of service from 2002 to 2011.
Ramos was arraigned on Jan. 24.
Prosecutors allege Menchaca and Ramos created phony rental bills to substantiate the false reimbursement claims. Ramos worked in an administrative office at the northern San Diego air base and processed lodging claims for reservists.
A Mission Valley address where Menchaca claimed to be renting a residence was, in fact, a nonexistent street number, according to court documents.
Prosecutors allege that Menchaca received housing payments as a result of the scheme, while Ramos demanded and received thousands of dollars of bribe payments in exchange for facilitating the fraud.
The 10-count indictment accuses Menchaca and Ramos of conspiracy to commit bribery and making false claims, and charges Ramos with substantive counts of bribery. Both face prison time and hundreds of thousands of dollars in fines if convicted.
Their next scheduled court appearance is a March 1 motions hearing.