This is an archived article and the information in the article may be outdated. Please look at the time stamp on the story to see when it was last updated.
SAN DIEGO — The former manager of a medical marijuana, who was convicted after a third trial on drug charges, was sentenced Friday to 180 days in jail.
Jovan Jac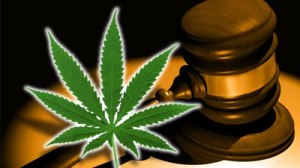 kson, 35, was convicted last month of three charges, including possession of marijuana for sale and sale of marijuana. Friday, Superior Court Judge Louis Hanoian placed Jackson on three years probation and ordered him to report for custody Jan. 3.
The judge told Jackson that he could use marijuana for Post Traumatic Stress Disorder as long as he had a valid recommendation for medical marijuana.
"You may not grow it. You may not sell it," the judge told the defendant.
Jackson was tried and acquitted in 2009 for possession and sales of marijuana. He went on trial in 2010 on charges stemming from another raid at the dispensary and was convicted.
Attorneys for Jackson appealed, saying the defendant was denied a defense.
An appeals court in 2011 agreed, handing down a landmark decision that gives dispensary operators the right to a defense in state court.
Deputy District Attorney Chris Lindberg said the case was never about medical marijuana, but about Jackson's "greed and dishonesty" for profiting from selling marijuana from his dispensary.
"The defendant knew very well his conduct was illegal," the prosecutor told the judge. "He is just making a mockery of medical marijuana to make money."
The defendant — who has appealed his case — has been working as a barber in Lemon Grove.