This is an archived article and the information in the article may be outdated. Please look at the time stamp on the story to see when it was last updated.
SAN DIEGO — Two parolees who pulled off a series of violent armed heists throughout Southern California, including one at a Fashion Valley jewelry store and another at the Barona Casino, were each sentenced Monday to long prison terms, with one defendant getting nearly 750 years to life behind bars.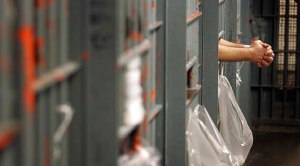 Robert Chavira, 41, and Ryan Alan McKnight, 35, were convicted in October of more than 20 counts, including conspiracy, robbery and false imprisonment.
Chavira, whose lengthy rap sheet includes two prior "strikes" for robbery and dissuading a witness, was sentenced under California's "three strikes" law to 450 years to life plus an additional 288 years.
McKnight, who has a prior burglary conviction, was sentenced to nearly 88 years behind bars.
Chavira's attorney, Kerry Armstrong, unsuccessfully argued that his client's sentence — which includes multiple life terms — constituted "cruel and unusual" punishment.
But Deputy District Attorney Rick Clabby said the lengthy term was warranted. The victims of the robberies — some were ordered to get on the ground or be shot — will never forget the terror they felt during the armed heists, he said.
"Mr. Chavira is the poster child for the three strikes law," the prosecutor told the judge, who called Chavira a "career criminal."
McKnight's uncle, Chad Burgett, said his nephew had a "criminal upbringing" in Tennessee, in which he was beaten, raped and locked up for mental illness.
"This is the failure of a family," Burgett told the judge.
McKnight acknowledged his rough childhood and apologized to the victims of the robberies.
"I never planned for anybody to get hurt," the defendant said.
McKnight maintained, as he did during the trial, that his friend Chavira had nothing to do with the holdups.
But prosecutor Kristie Nikoletich told jurors that both defendants armed themselves and wore ski masks and body armor when pulling off the robberies between August and November of last year, taking Rolex watches, expensive jewelry and cash.
Most of the robberies were well-planned and carried out within two minutes, Nikoletich said, describing Chavira as the "brains" of the organization.
On Aug. 2, 2011, the defendants used sledgehammers to steal hundreds of thousands of dollars worth of watches from a Costa Mesa store, the prosecutor said. A month later, they drove down a walkway at the Fashion Valley mall and used sledgehammers to break display cases and steal high-end Rolex watches from the Ben Bridge store, she said.
Chavira and McKnight used the same tactic to steal Rolex watches from a high-end jewelry store in San Jose on Oct. 15, 2011, according to the prosecution.
On Oct. 24, 2011, the pair broke into a San Diego sporting goods store and stole seven long-armed rifles, which were used in subsequent robberies, according to Nikoletich.
Two days later, the defendants — armed and wearing masks — stole more than $1 million in Rolex watches from a store in Palm Desert, she said.
The defendants stole less than $10,000 in cash from a glass case at the Barona Casino on Nov. 9, 2011, but were hoping to get $250,000, Nikoletich said. McKnight testified that he spent a portion of the proceeds at a strip club.
Nikoletich said Chavira and McKnight set fire to a house next to the casino to draw authorities away from the business. She said the defendants tied a chain to the back of a vehicle and ripped out a glass case containing the cash.
A third man suspected in the robbery series, 23-year-old Adrian Ramos, remains at large. A fourth unidentified person is suspected in the Barona Casino heist, prosecutors said.