This is an archived article and the information in the article may be outdated. Please look at the time stamp on the story to see when it was last updated.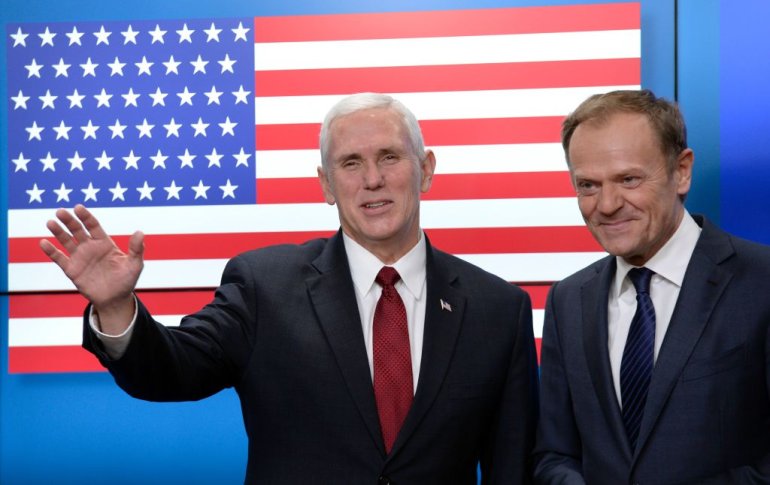 BRUSSELS – The American Flag looked a little different during U.S. Vice President Mike Pence's visit with European Union leader Donald Tusk Monday.
The Star-Spangled Banner hung on the wall behind Pence and Tusk had 51 stars – instead of the 50 that represent each state, the Associated Press reported. The Brussels version of the flag featured three rows of nine stars and three rows with eight stars each.
The actual American flag has nine alternating rows or five or six stars.
Both versions of the flag had 13 stripes.
The EU Council had yet to respond to inquiries about the flag, according to FOX News.