This is an archived article and the information in the article may be outdated. Please look at the time stamp on the story to see when it was last updated.
ESCONDIDO, Calif. – Michael Dougherty considered judging the Westminster Kennel Club's "Best in Show" category as the peak of his career, but getting there was no walk in the park.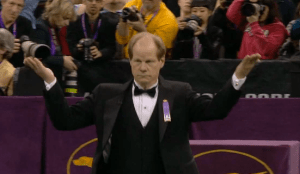 The San Diego native's love of the sport goes back to the 1960s when he handled dogs with his Dad to put himself through college.
"This last year, I celebrated 52 years in dogs as it were," Dougherty said.
Dougherty runs the Windsong Resort for pets in Escondido with his wife Michelle when he's not judging the world's finest pure breeds.
He said just because your dog doesn't have a pedigree, that doesn't mean your pet can't fit in with the best of the best.
Show dogs are the epitome of their breeds.
It doesn't take much to get rescues or mixed breeds into top show-shape. The key is attention and exposure. Of course, they have to be well-groomed.
The affenpinscher Banana Joe took home the top prize last week, because of his winning personality.
"You want to make sure they get to enjoy a lot of different situations, if they're just kept in a back yard all of the time they don't blossom" Dougherty said. "Take them in to as many environments as you can so the dogs feel safe comfortable."
Bigger dogs may need a more obedience training, but the most important thing is confidence.
"Give them the feeling that they're important," Dougherty said. "Banana Joe was showing like he was the biggest mightiest dog in the ring."