This is an archived article and the information in the article may be outdated. Please look at the time stamp on the story to see when it was last updated.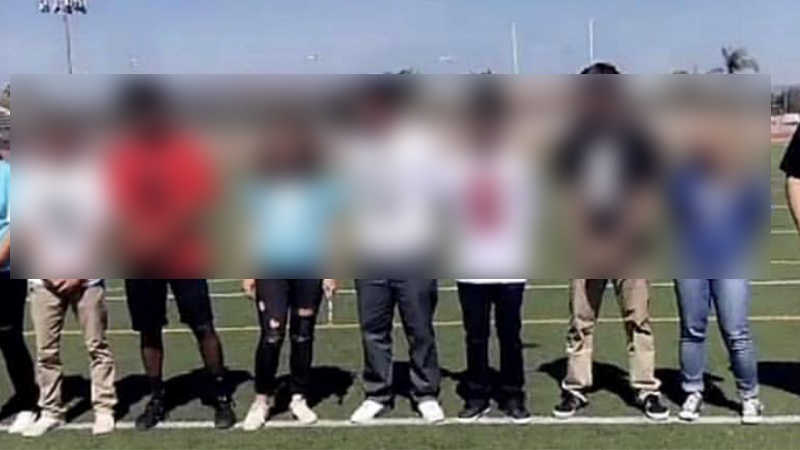 SAN DIEGO – The principal of Escondido High School Friday released a statement condemning the use of a racial slur by a group of students at a senior picnic.
A photo surfaced on Instagram Thursday of a group of nine students with lettered t-shirts spelling a racial slur, plainly known as the "n-word." Escondido High traditionally lets students wear lettered shirts to spell out pre-approved words with their friends for a senior photo, but nothing stops students from spelling out different words after the official photo is taken.
"We cannot allow the poor choices of others to take away from who we are and what we represent as a school and as a community," Principal Dr. Adriana Lepe-Ramirez said. "It is now, more than ever, that we need to stand united in peace and in love. We cannot and will not allow this incident to define us or divide us."
The high school is working with the Escondido Police Department to conduct an investigation into the photo, according to the Escondido Union High School District. School administrators contacted the parents and guardians of the students in the photo and the school plans to take disciplinary action, but didn't specify what that could entail.
"We have a long rich history on this campus, one that represents the heart and pride of our community," Lepe-Ramirez said. "We will continue to learn and grow from this incident and I believe that we will come out stronger in the end."