This is an archived article and the information in the article may be outdated. Please look at the time stamp on the story to see when it was last updated.
ENCINITAS, Calif. — The Encinitas Little League all-star team pulled off two big wins Monday in the West Regional tournament in San Bernardino.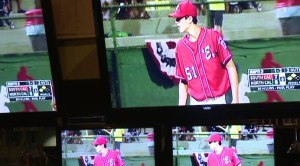 In a morning game, the team powered past St. George, Utah, 15-2 with 11 runs in the sixth inning. Then, in an evening game, the fought hard for a 9-7 victory over Pacifica from Northern California.
The day-night doubleheader was the result of a thunderstorm that forced postponement of its Sunday game.
Encinitas, the Southern California champion, is 14-3 in four tournaments.
All six teams in the regional will play four pool play games. Encinitas will play it's final pool play game against at team from Las Vegas on Wednesday morning.
The top four teams will advance to the semifinals, which will be played Friday. The semifinal winners will play in the regional final Saturday.
The tournament winner will advance to the Little League World Series, which is played in South Williamsport, Pennsylvania. Ten teams from San Diego County have played in the Little League World Series, including the U.S. champion Eastlake Little League all-star team from Chula Vista last year and the 2009 world champions from Chula Vista's Park View Little League.
This is the first time a team from the Encinitas Little League, which was formed in 1957, has advanced to the West Regional, according to league officials.