This is an archived article and the information in the article may be outdated. Please look at the time stamp on the story to see when it was last updated.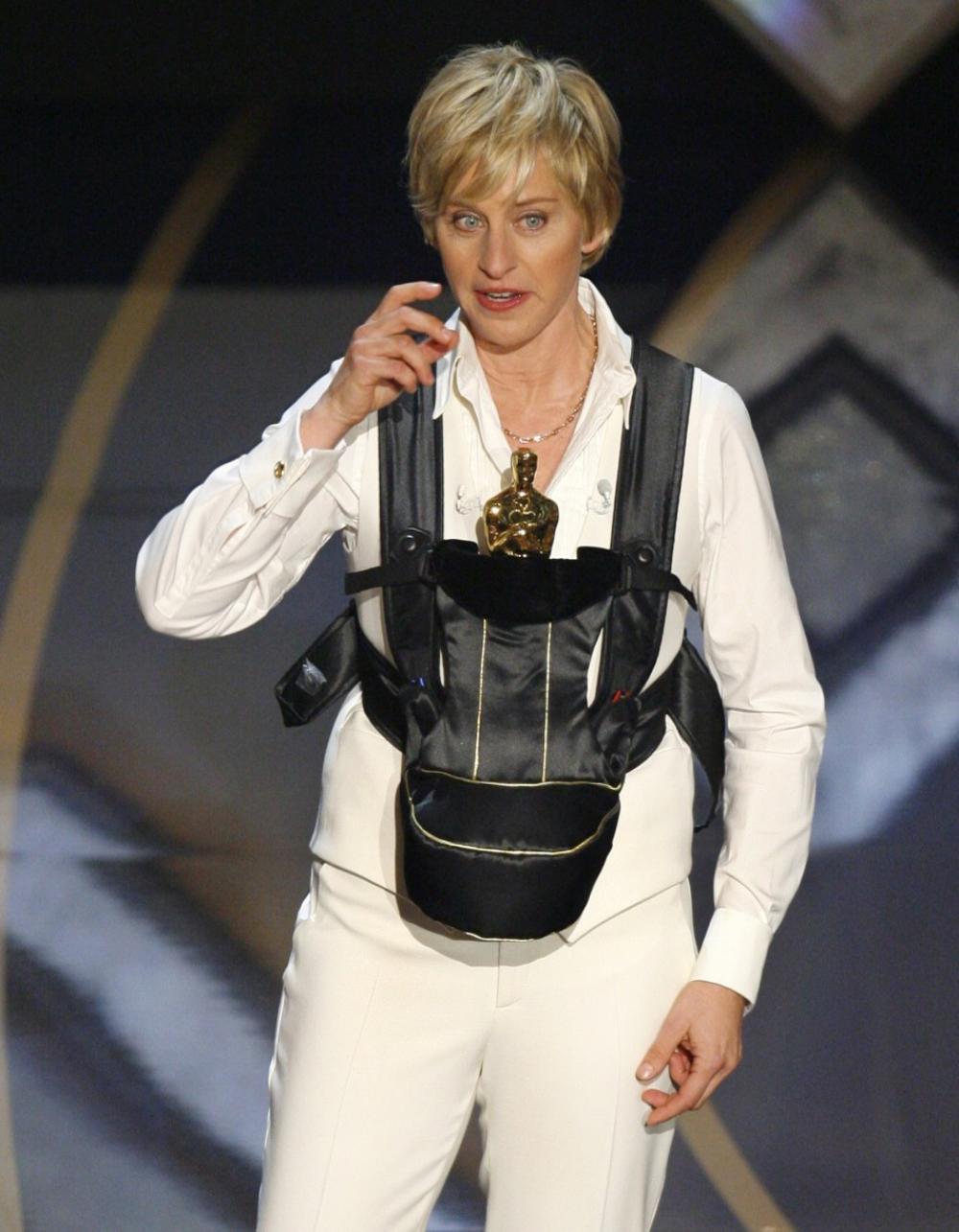 I've always said the best Oscar hosts are the ones that are comedic actors. As much as I love the late night shows, having somebody like Letterman host (although I don't think he was as bad as everyone remembers), just doesn't work as well as a person that was a comedian, and became an actor. People like Steve Martin or Billy Crystal (who was awful last time he hosted, but great every other time). Now, Johnny Carson was probably the exception. I know Bob Hope hosted a bunch of times, but it was before my time.
So I wasn't thrilled to hear that Ellen DeGeneres would be hosting, until I thought about the last time she hosted in 2007. She was actually funny. And she was funny in the few movies I remember her doing. Finding Nemo was excellent. The poorly reviewed film Mr. Wrong was okay. The reality show film Ed TV worked (we can forget about Love Letter).
The tweet she sent out earlier tonight said "It's official: I'm hosting the #Oscars! I'd like to thank @TheAcademy, my wife Portia and, oh dear, there goes the orchestra."
That…is a great tweet. Her press release – not as funny. She stated "I am so excited to be hosting the Oscars for the second time. You know what they say – the third time's the charm."
I'm still not sure why everyone hated Seth MacFarlane last year. I thought he was great, and anybody that was offended by the parody song "We Saw Your Boobs," doesn't really understand the joke.
Of course, there's no way DeGeneres has the…ahem…chutzpah to do a song called "We Saw Your Junk," directed at men. It would be funny. I can already think of a handful of actors that could be used, including the ones that had prosthetic ones on film (Will Ferrell in Step Brothers, Ben Stiller in There's Something About Mary, and Mark Wahlberg in Boogie Nights).
I remember a few of the jokes DeGeneres did from her last Oscar stint. She also came out wearing the famous Bjork swan dress – although I can't remember if that was the same Academy Awards that Bjork actually wore the dress. It was probably the previous year.
DeGeneres also conveys a nice sense of warmth, and a quick sense of humor, which will work well if she has to do something on the fly. You never know when Jack Palance is going to break out into some one-armed push ups (well, that probably won't happen, seeing as how he died the year before DeGeneres hosted the Oscars last time).
I really hope she doesn't do her goofy dancing. There's so much about her daytime show that just isn't funny. Just as people complained the Oscar viewers weren't just a bunch of teenage boys (in response to MacFarlane)…the viewers also aren't all bored housewives watching DeGeneres' generic daytime talk show at 3:00 p.m.
That being said, I'm looking forward to her second successful stint as host.