This is an archived article and the information in the article may be outdated. Please look at the time stamp on the story to see when it was last updated.
SAN DIEGO – Two thieves walked into the Hard Rock Hotel in downtown San Diego Monday night and swiped two electric guitars on display in the lobby, hotel officials said.
"One was a Fender Stratocaster in a sonic blue color – a very popular guitar," said Rana Kay, the hotel's public relations director. The other is a red Fender Blacktop Jaguar.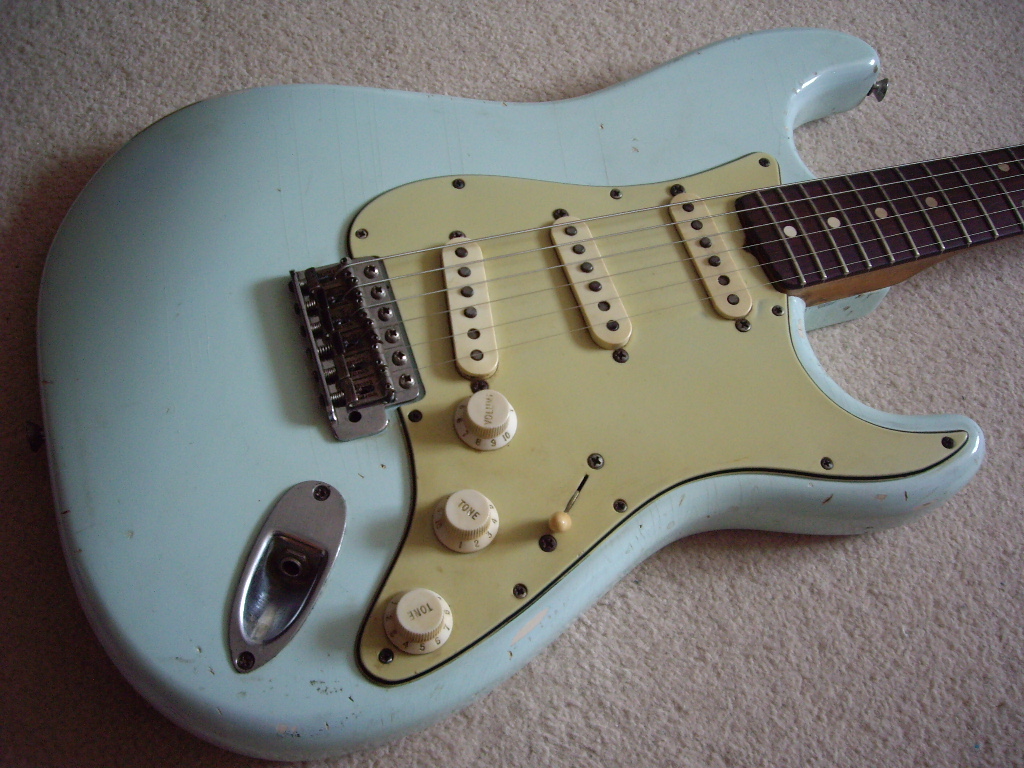 The Stratocaster is valued at about $700 and the Jaguar about $500.
The two guitars were part of a display promoting the hotel's "Sound Of Your Stay" picks amenity program which allows guests to check out guitars during their stay and jam out in their rooms.
"Our two guest services agents that were on duty were engaged with our guests,"  said Kay.  "They were trying to make sure everyone was checking in and so there were very few witnesses."
The thieves walked in the front door, pulled the guitars off the display and made their way out the side entry door, she said.
Surveillance cameras mounted in the ceiling captured a few clear images.  The hotel is hoping someone recognizes the guitars or remembers someone carrying them.
"One of them appeared to be wearing a black jacket or shirt with white sleeves and a black beanie," said Kay.  "The second one was wearing a red shirt and what looked to be black and white converse shoes."
Anyone with information should call the San Diego Police Department at 619-531-2000.