This is an archived article and the information in the article may be outdated. Please look at the time stamp on the story to see when it was last updated.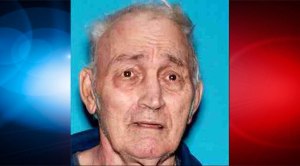 SAN DIEGO — San Diego police sought the public's help Thursday in finding a 75-year-old man who suffers from dementia and has been missing for the past three weeks.
Gerald Eugene Wilson was last seen at the Sanford Hotel, where he was staying, at 1301 Fifth Ave. in downtown San Diego on Oct. 3, according to police.
Wilson left all his personal belongings in his hotel room and does not have a vehicle or cell phone, police said.
He has difficulty walking and may try to take a bus or train to Detroit, Mich., police said without elaboration.
Police described Wilson as white, 6 feet 2 and 200 pounds. He has thinning gray hair and brown eyes. Anyone with information on his whereabouts is urged to call SDPD at 619-531-2000.