This is an archived article and the information in the article may be outdated. Please look at the time stamp on the story to see when it was last updated.
LA MESDA, Calif. — An 82-year-old La Mesa man was behind bars Friday on suspicion of shooting his wife of 54 years after she served him with divorce papers.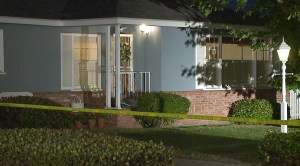 Clyde Jay Hayen allegedly opened fire at the couple's home in the 7300 block of Princeton Avenue about 11:15 p.m. Thursday.
Paramedics took the 73-year-old victim to a hospital for treatment of gunshot wounds to her abdomen and one of her hands, police Lt. Matt Nicholass said. She was listed in stable condition Friday morning and was expected to recover.
Hayen was booked into San Diego Central Jail on suspicion of attempted murder. He was being held without bail pending arraignment, scheduled for Tuesday afternoon.