This is an archived article and the information in the article may be outdated. Please look at the time stamp on the story to see when it was last updated.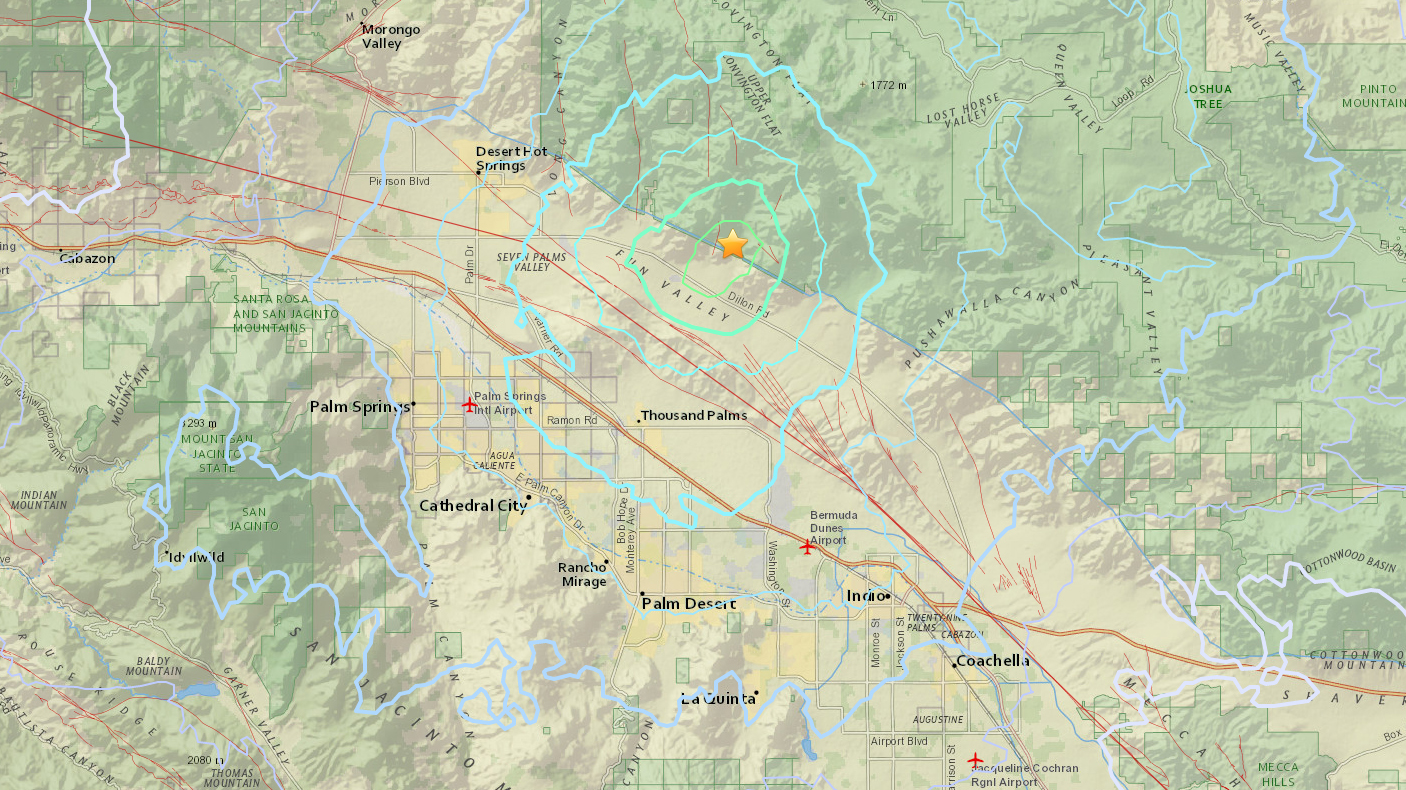 INDIO, Calif. — A reported 3.9 magnitude earthquake rattled parts of the Coachella Valley Sunday, and concertgoers at the Coachella Music and Arts Festival reported feeling the shaking.
According to the US Geological Survey, the quake struck near Thousand Palms at about 5:45 p.m.
Shaking was felt across parts of Riverside County, according to USGS. After the quake, a flood of tweets from Coachella attendees reported feeling the shaking at the popular music festival, which concluded Sunday.
There were no initial reports of damage or injuries.