This is an archived article and the information in the article may be outdated. Please look at the time stamp on the story to see when it was last updated.
SAN DIEGO- The Boy Scouts of America banned Eagle scout Chance Kawar from his troop, after he revealed he was gay.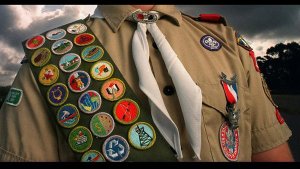 It was a personal blow for Kawar, but it was one he was ready to take.
"The policy around being gay has been a big issue lately and once I received the rank of eagle scout I wanted to help change the rules," Said Kawar.
In texas, 1400 B.S.A. members will meet up to vote on the policy to let openly gay youths, scout with straight scouts.
But there is a powerful conservative movement headed up, by eagle scout and governor Rick Perry."
This is a private organization that has done things the same way for a century… and I want the american people to stand up and say not on my watch."
The vote will be held Thursday and if reversed openly gay youths will be able to scout. As for gay adult scout leaders the ban will remain in place.