This is an archived article and the information in the article may be outdated. Please look at the time stamp on the story to see when it was last updated.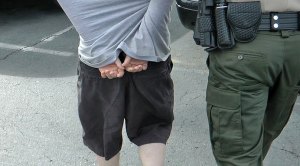 SAN DIEGO — Twenty-three young adults were arrested during a daylong sweep focused on drug-related crimes in the East County, authorities announced Friday.
The sweep, dubbed Operation Tip the Scale, has been conducted more than a dozen times throughout San Diego County in the past three and a half years, but Thursday's arrests marked the first time offenders ages 18 to 24 were the focus, according to the county of San Diego Methamphetamine Strike Force.
The focus was chosen in an effort to intervene early with offenders who often turn to crime to support their drug addiction, sheriff's Sgt. Chris May said in a statement.
During the sweep, more than 100 officers from law enforcement agencies and the Metropolitan Transit System patrolled known hotspots for drug-related crimes in Santee, Lakeside, El Cajon and La Mesa, and the trolley line that connects each of the communities. They also checked in on probationers and parolees to see if they were in compliance with the rules of their release.
Twelve of the 23 arrested were taken into custody on suspicion of felonies and 11 were for misdemeanors, May said, noting every suspect was offered a chance to talk to a drug treatment counselor and three people were taken directly to treatment facilities instead of jail.
"At the command post, drug counselors personally spoke to 23 offenders about their drug problems, the impact of drug addiction on their lives and ways each of them can get help and stay clean," May said.
In addition to the arrests, more than a half-ounce of methamphetamine, more than $1,500 cash, a sawed-off shotgun and various drug paraphernalia were seized during the operation.