This is an archived article and the information in the article may be outdated. Please look at the time stamp on the story to see when it was last updated.
SAN DIEGO – Parents who suspect their child is using drugs may consider hiring a drug-sniffing dog to search their home.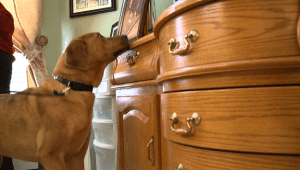 After adopting a two and half year old Labrador-hound mix from San Diego Humane Society, firefighter Troy Morrison trained him to be a drug-sniffing dog.
"Chewy will alert to drugs in the house or the lingering odor," said Morrison. "He can sniff out drugs in places you'd probably never think of looking like your electrical outlet."
These types of searches do have its critics who call it an invasion of privacy that could end up harming the relationship between parents and their children. For Karin Murphy, it's a risk worth taking.
Murphy lost her son Seth to a heroin overdose in 2010 and has dedicated her time to spreading the message of drug addiction and the importance of intervening before it's too late.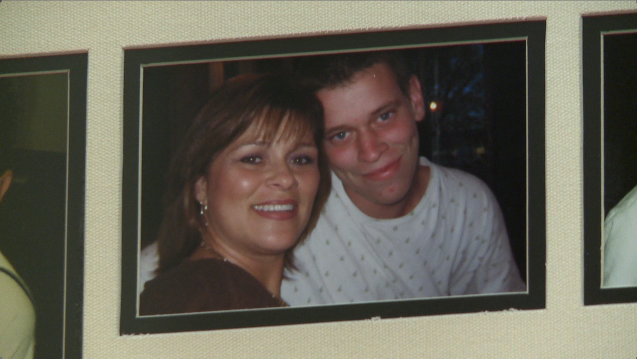 "I knew something was off, he said he just wanted to go take a nap. I let him go take a nap, four hours later I went in to check on him and he was blue," said Murphy. "Bury your child and see how you feel then. You're the parent and if the child is under 18, even if they're older and living in your house, you have the right to know. I live with that guilt, why didn't I go in sooner."
The mother of three admitted searching her son's room when she first became suspicious, but found nothing.
"I think it's amazing. If I had known Troy back then, I would have brought him [and Chewy] in and searched my house," said Murphy. "They hide [drugs] in places you would never think to look."
Murphy told her kids over and over about the dangers of drugs and Seth still overdosed.
"By the time, you start thinking there might be a problem, the problem is bigger than you ever imagined it could be," she said.
The cost for the search service starts at $150.