This is an archived article and the information in the article may be outdated. Please look at the time stamp on the story to see when it was last updated.
SAN DIEGO – Earlier this month, Gov. Jerry Brown declared and official end to California's five-year drought after the wettest winter on record. A series of stunning then-and-now photographs show how dramatically reservoir levels and landscapes have changed since the height of the drought.
Getty Images photographer Justin Sullivan recently went back to areas that he photographed during the driest days of the drought. The changes he documented are remarkable: brown landscapes have been transformed by lush green.
Browse through the photos below to see the how much rain can change California's landscape.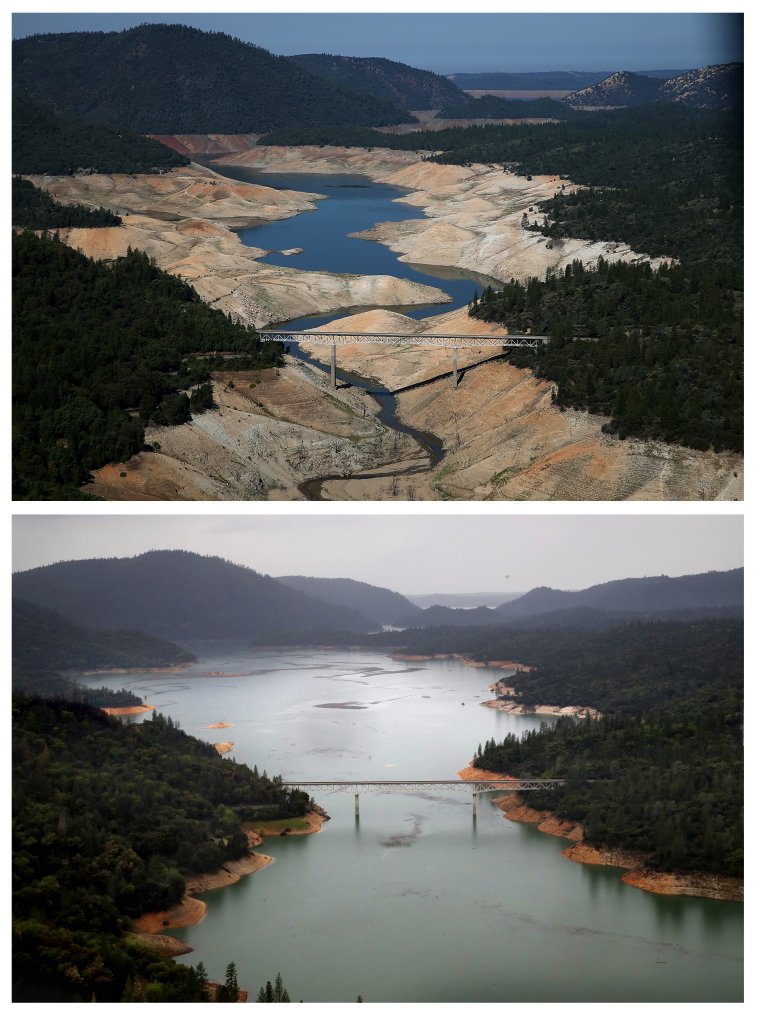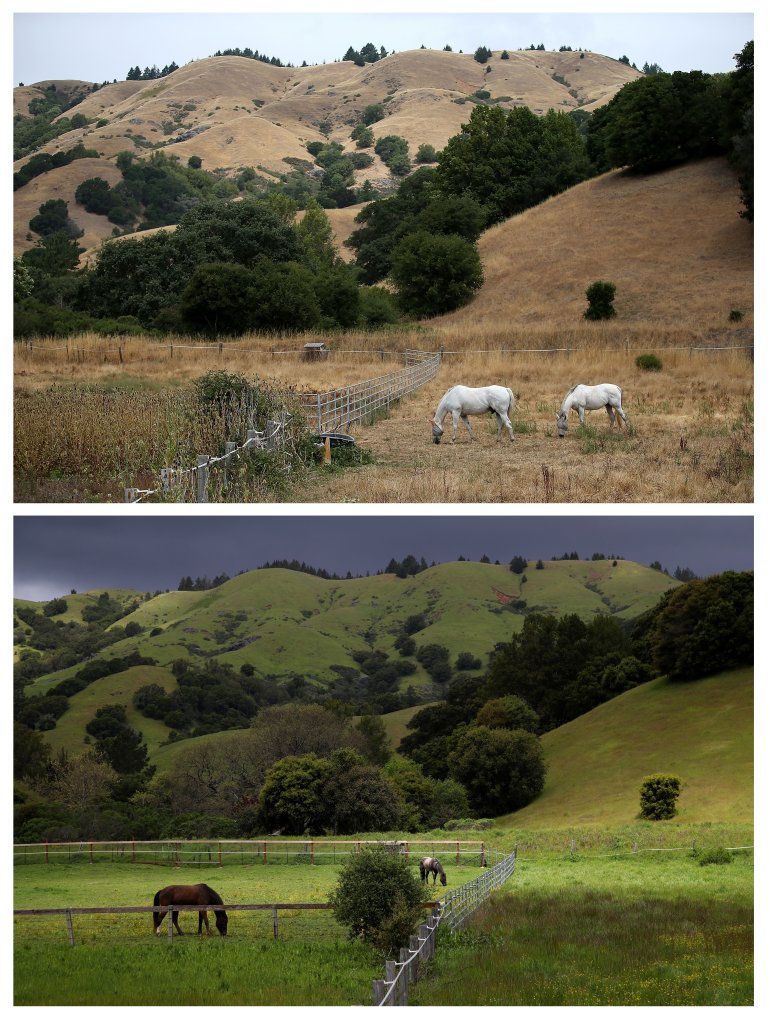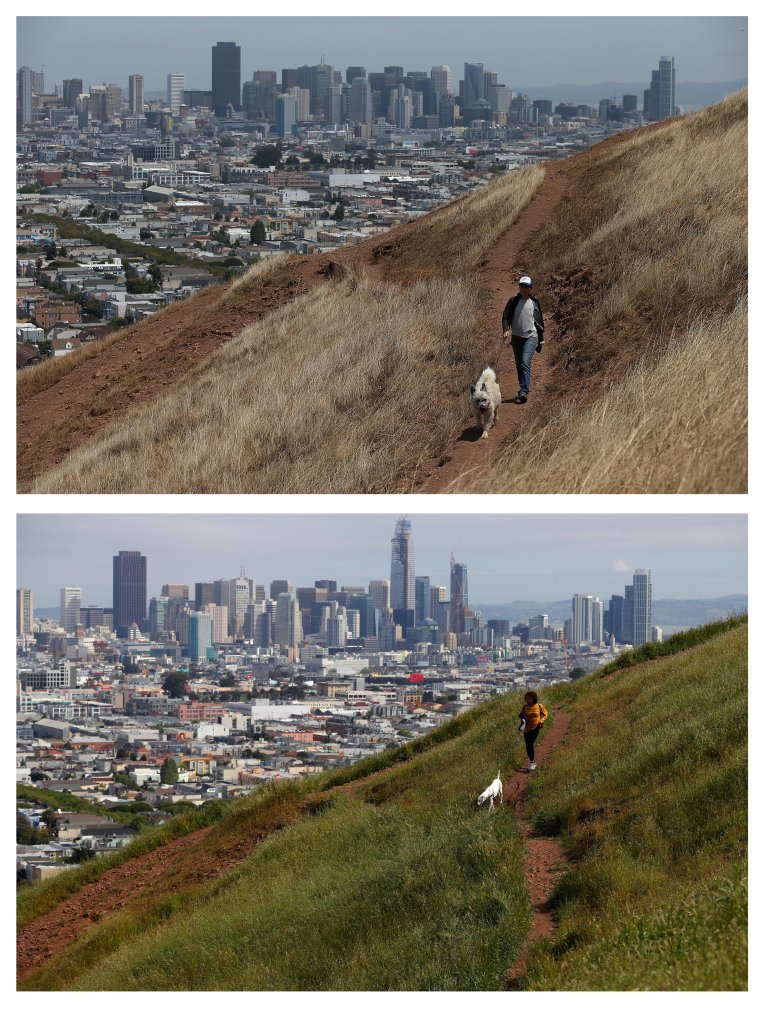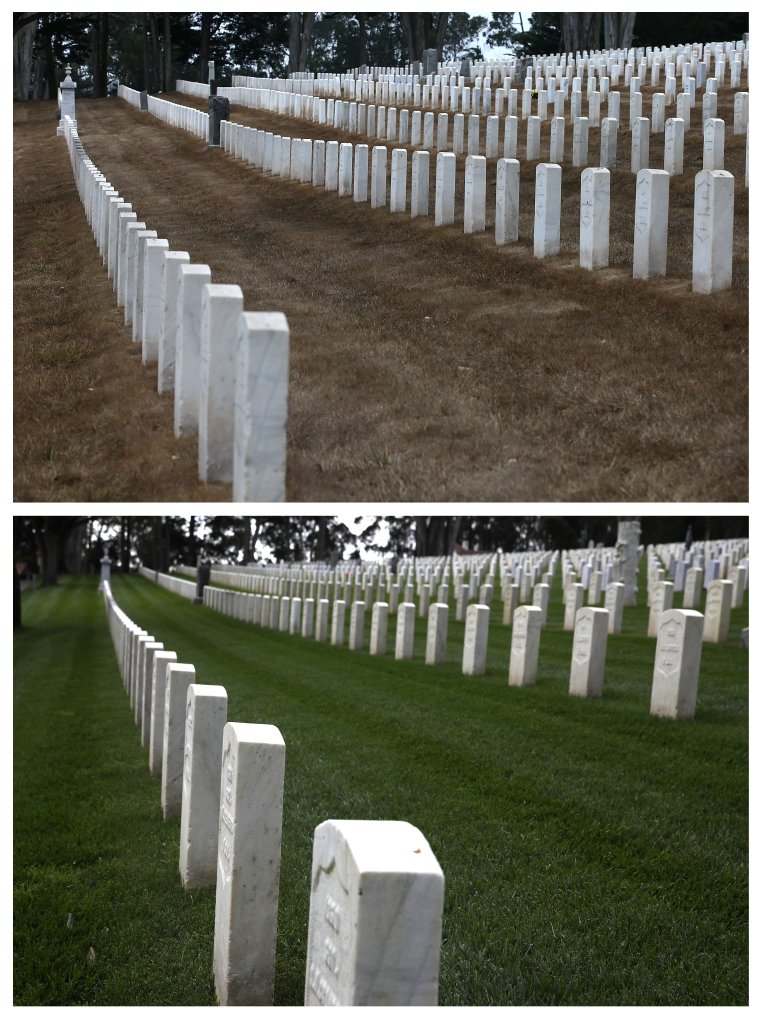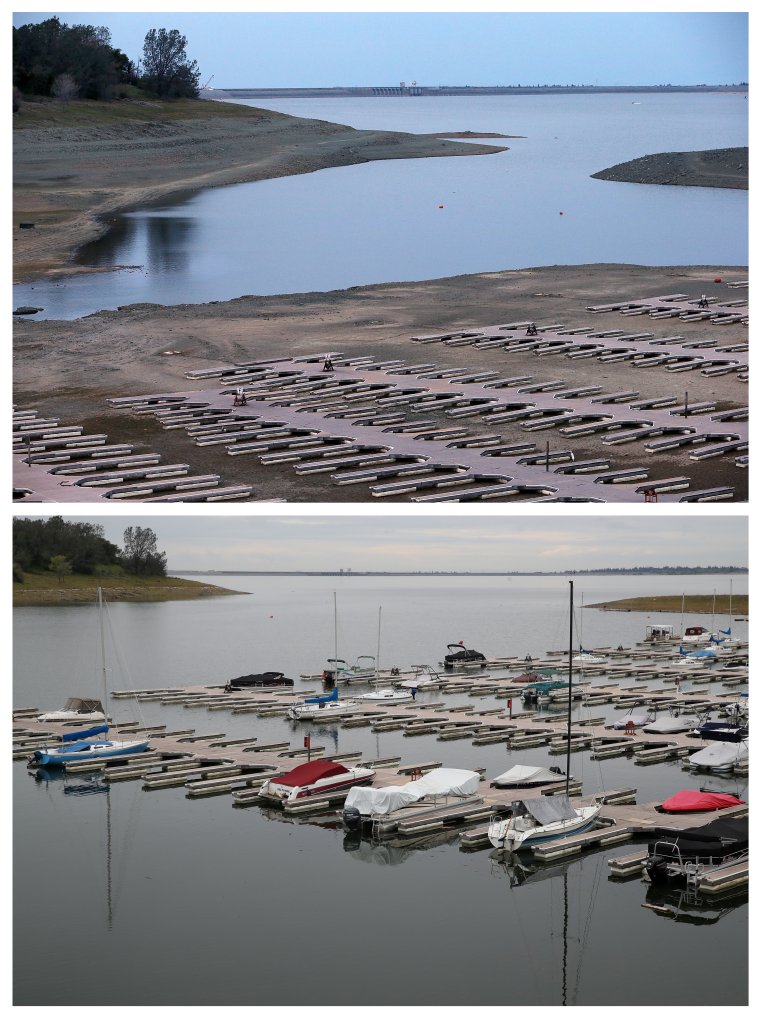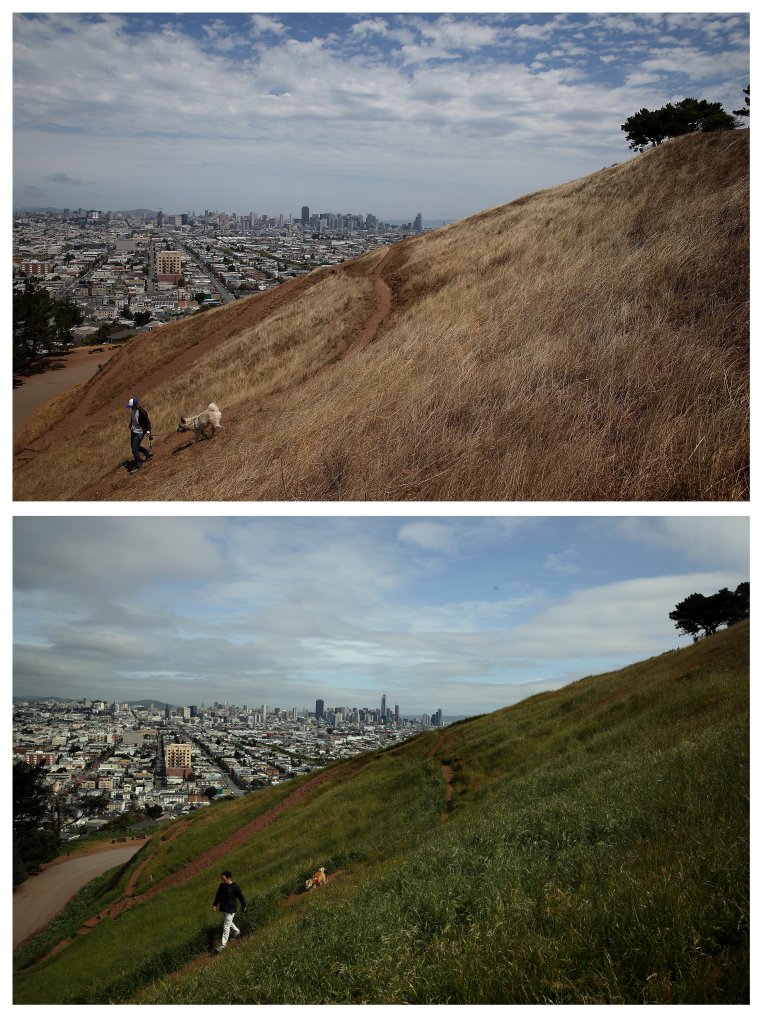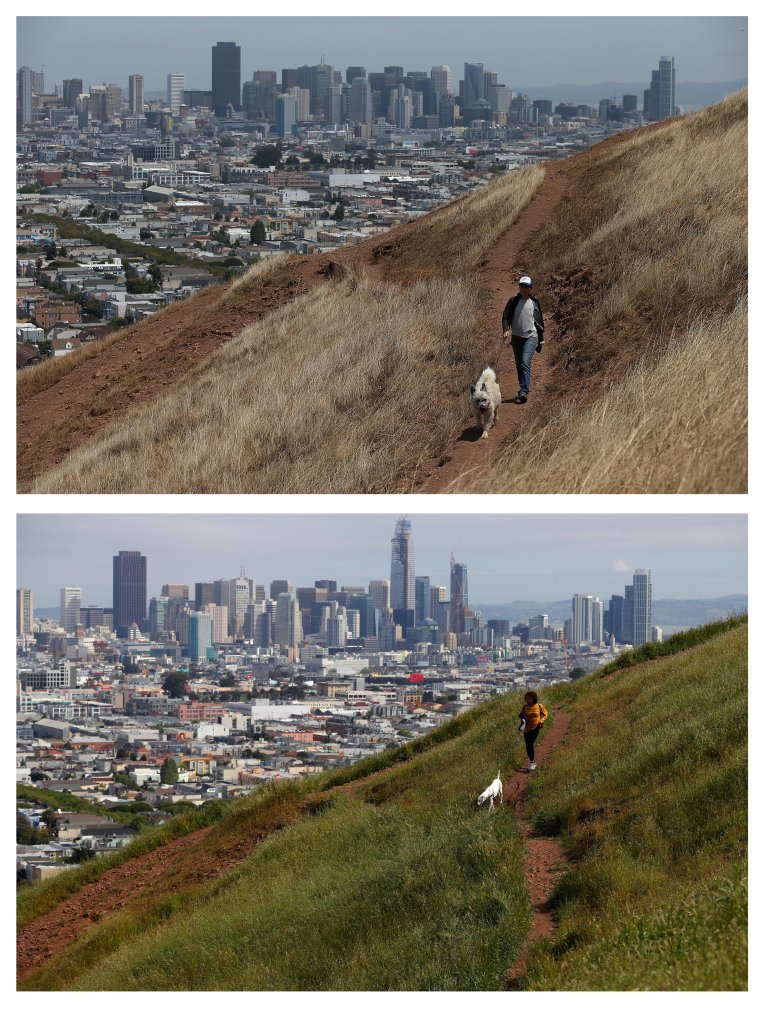 In this composite image a comparison has been made between a view of California during severe drought in 2014 (top) and during the week that the majority of the state's drought emergency is due to be lifted (bottom).
**TOP IMAGE** SAN FRANCISCO, CA – JULY 16, 2014: A woman walks her dog walker on a dried section of Bernal Heights Park on July 16, 2014 in San Francisco, California. As the severe drought in California contiues to worsen, the State's landscape and many resident's lawns are turning brown due to lack of rain and the discontinuation of watering. (Photo by Justin Sullivan/Getty Images)
**BOTTOM IMAGE** SAN FRANCISCO, CA – APRIL 10, 2017: Much of California's landscape has turned from brown to green as California Gov. Jerry Brown signed an executive order Friday to lift the State's drought emergency in all but four counties. The drought emergency had been in place since 2014. (Photo by Justin Sullivan/Getty Images)