This is an archived article and the information in the article may be outdated. Please look at the time stamp on the story to see when it was last updated.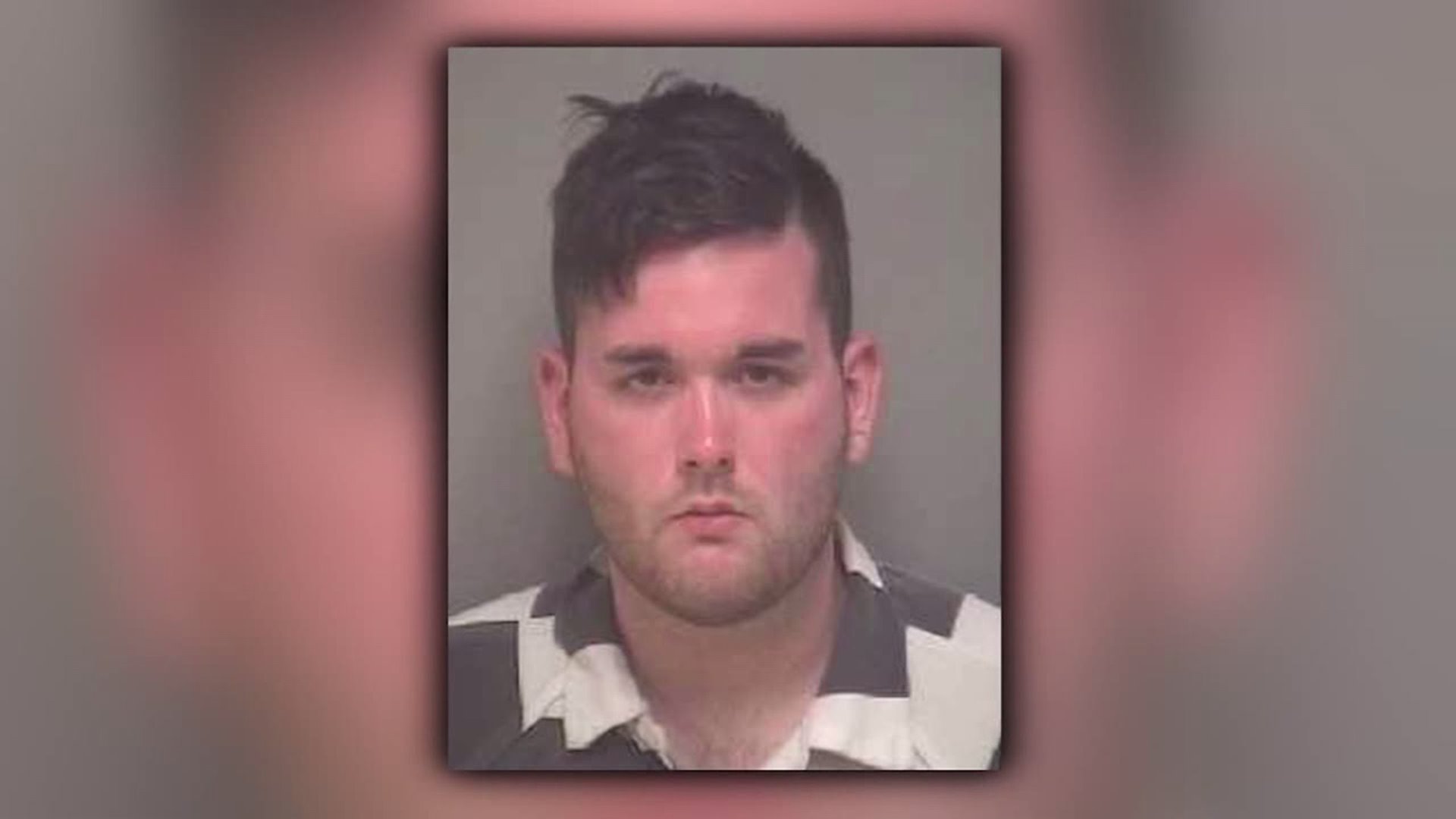 CHARLOTTESVILLE, Va. — James Alex Fields, who in August 2017 drove a car into a crowd protesting a white nationalist rally in Charlottesville, Virginia, was convicted Friday of first-degree murder and nine other charges.
Fields, 21, was found guilty in the killing of Heather Heyer and faces a possible sentence of life in prison.
Heyer, a 32-year-old paralegal, was demonstrating with dozens of others against the "Unite the Right" rally when Fields drove his car into the crowd after a day of tense clashes between members of alt-right groups and those opposed to their presence.
He was also found guilty of eight counts of malicious wounding and one count of failing to stop at an accident involving a death.
The verdict followed a week of testimony and more than six hours of deliberations.
Since Fields' trial began last week, prosecutors and defense attorneys have focused on his intent. The commonwealth argued that Fields intended to harm the counterprotesters. The defense says he was in a state of panic and acted in self-defense.
The jury comprised seven women and five men.