This is an archived article and the information in the article may be outdated. Please look at the time stamp on the story to see when it was last updated.
SAN DIEGO — A man suspected in a drunken driving freeway crash that killed his 60-year-old father pleaded not guilty from his hospital bed Thursday to charges of murder and gross vehicular manslaughter while intoxicated.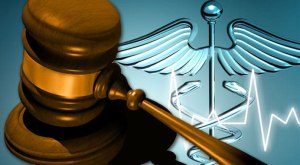 Marciano Flores Jr., 27, was ordered held on $1 million bail. He was arraigned at Scripps Mercy Hospital in Hillcrest.
Flores suffered major injuries in the crash on state Route 94 west of state Route 15 shortly before 11 p.m. last Friday.
California Highway Patrol officers said the driver was speeding west in a 1994 Volvo 850 Turbo when he swerved to the right, went over a curb and crashed into two trees along the freeway. Flores' front seat passenger, his father, died at the scene.
Flores will be back in court Aug. 19 for a readiness conference and Aug. 21 for a preliminary hearing. He faces 16 years to life in prison if convicted.