This is an archived article and the information in the article may be outdated. Please look at the time stamp on the story to see when it was last updated.
SAN DIEGO — A driver who was allegedly trying to pass two cars on the right side of state Route 67 when he struck and seriously injured a bicyclist participating in a charity ride was ordered Thursday to stand trial on a felony charge of reckless driving causing great bodily injury.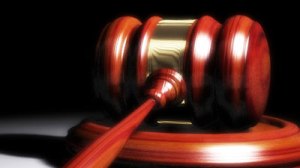 Douglas Lane, 51, of Ramona, faces up to three years in state prison if convicted.
Chau Pham testified Wednesday that she and a friend were walking along SR 67 near Poway Road last Oct. 26 about 9:45 a.m. when a truck driven by Lane cut off two cars as a lane ended, striking bicyclist Ambika Sundarsan on the right shoulder of the road.
Pham testified that the truck's passenger-side mirror hit Sundarsan in the back of the head, cracking her helmet and sending her to the ground. Sundarsan suffered a fractured vertebrae, fractured clavicle, broken leg and a concussion.
Sheriff's Detective Aaron Meleen testified that Lane left the scene of the collision, but was contacted several miles away when he pulled off the road along with a motorist he had allegedly cut off earlier.
Following an investigation, a warrant was issued for Lane's arrest. He was taken into custody Jan. 4 and posted $50,000 bail.
Sundarsan — who was participating in a bicycle ride for cancer research — testified that she spent 10 days in a trauma center and two months at home in a hospital bed.
In binding Lane over for trial today, Judge Charles Rogers said the defendant showed a wanton disregard for safety when he decided to pass cars on the right when he shouldn't have been passing.
"He (Lane) was aware of the risk of passing," the judge said.
Defense attorney Victor Pippins unsuccessfully argued that Lane was unaware of the risk of a bicyclist on the right and therefore shouldn't be held for trial on the reckless driving charge.
Lane will be back in court June 13 for arraignment.