This is an archived article and the information in the article may be outdated. Please look at the time stamp on the story to see when it was last updated.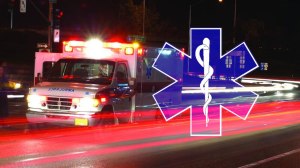 CARLSBAD, Calif. — A 39-year-old Oceanside man was pronounced dead shortly after the car he was driving crashed into a tree near Interstate 5 in Carlsbad early Wednesday, authorities said.
The crash off southbound I-5, north of Cannon Road, was reported at 1:25 a.m., according to the California Highway Patrol. The man died at the scene.
"He was the restrained driver and sole occupant of an Audi A4 sedan that … for unknown reasons … veered into the western embankment and struck a tree," the San Diego County Medical Examiner's Office reported.
The victim's name was withheld pending notification of his next of kin.