This is an archived article and the information in the article may be outdated. Please look at the time stamp on the story to see when it was last updated.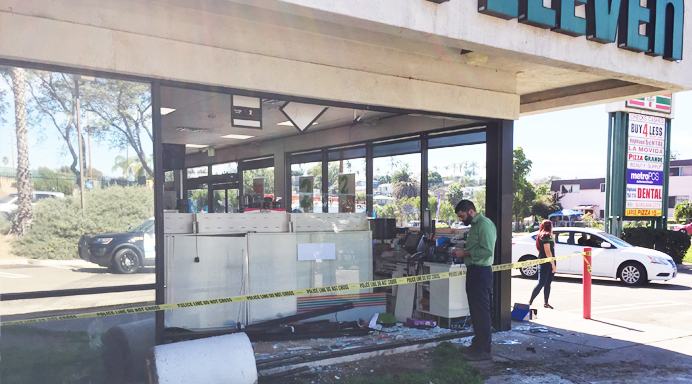 NATIONAL CITY, Calif. – A driver nearly made a 7-Eleven store in South Bay a drive-thru Wednesday after crashing into it.
A car crashed into a 7-Eleven convenience store at 151 N. Highland Avenue, near Division Street in National City, a fire department spokesman said. A picture of the damage showed a wall of windows that were shattered.
It's not immediately clear if anyone was injured in the accident.