This is an archived article and the information in the article may be outdated. Please look at the time stamp on the story to see when it was last updated.
LAKESIDE, Calif. – The driver of a older model sports car crashed into the side of a church in Lakeside Sunday.
An exterior wall at Hill Country Community Church at 8950 Lakeview Road was damaged after the driver veered off the road and crashed into the building around 5 p.m., a priest told FOX 5. A bathroom stall inside the church was smashed.
The driver complained of neck pain in the crash and no one inside the church was injured, the priest said.
An inspector was expected to access the damages.
A meeting normally scheduled for 5 p.m. was canceled.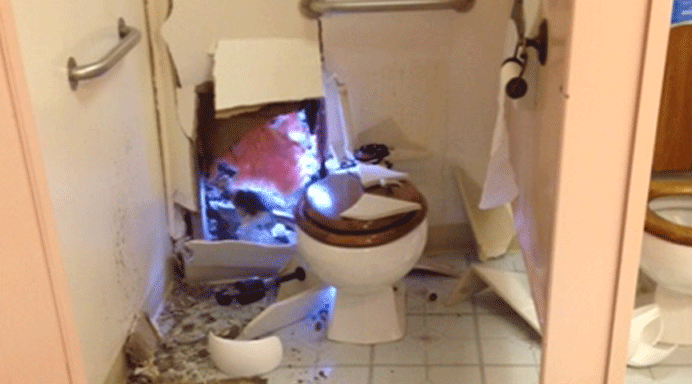 Download Fox 5 iPhone app  |  Download Fox 5 Android app