This is an archived article and the information in the article may be outdated. Please look at the time stamp on the story to see when it was last updated.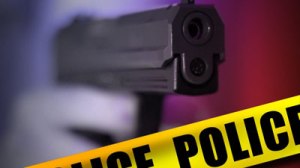 SAN MARCOS, Calif. — An investigation was under way Thursday into a drive-by shooting in San Marcos in which a 33-year-old man working on his car was wounded by a bullet apparently intended for someone else, authorities said.
The shooting in the 600 block of Richmar Avenue was reported at 8:09 p.m. Wednesday, according to San Diego County sheriff's Sgt. Earnell Sease.
The man was working on his car on the street when a vehicle rolled up to two people standing near the intersection of Richmar Avenue and Liberty Drive, and someone inside the vehicle opened fire, Sease said in a statement. The pedestrians ran off and the car sped away.
A bullet pierced the lower left side of the man's back, Sease said, adding that paramedics took him to a hospital, where he was in stable condition following surgery.
Anyone with information about the shooting was asked to call the sheriff's department at (858) 565-5200 or Crime Stoppers at (888) 580-8477.