This is an archived article and the information in the article may be outdated. Please look at the time stamp on the story to see when it was last updated.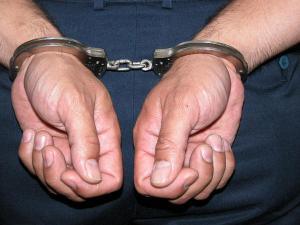 SAN DIEGO — Two drifters were behind bars Monday in connection with a morning robbery and burglary spree during which they allegedly tied up a 69-year-old East County man, left him bound and alone in his home, stole his pickup truck and fled.
Michael Thomas Colace, 46, and Terri Marie Franck, 39, were arrested by members of a fugitive task force in Carlsbad early Saturday evening. authorities said.
The spate of crimes began at about 4:30 a.m. on Thursday, when Colace allegedly pulled a gun on a clerk at a 7-Eleven in the 5700 block of Amaya Drive in La Mesa and demanded cash, according to police.
A short time later, he and Franck allegedly burglarized a home in the 6000 block of Odessa Avenue, about a mile east of the convenience store, stealing various items and a 2005 Chrysler Town & Country as the residents slept.
About 9 a.m., the pair approached a 69-year-old man outside his home in the 9000 block of Crest Drive in Spring Valley, and Franck asked to use the phone, sheriff's Sgt. Greg Hampton said. Colace and Franck then allegedly pushed the victim into his garage and used ropes to bind him.
After ransacking the residence, the thieves stole the man's 2000 Nissan Frontier and fled, leaving the van taken during the prior burglary in his garage, according to Hampton.
The resident eventually freed himself and made a call 911 in the early afternoon. Based on his statements, detectives from were able to identify the alleged perpetrators of the series of crimes and track them down in the North County.
Colace and Franck were booked into county jail on an array of charges, including robbery, burglary, kidnapping, false imprisonment, elder abuse and auto theft. They were being held in county jail on bail of $600,000 and $500,000, respectively, with arraignment scheduled for Wednesday afternoon.