This is an archived article and the information in the article may be outdated. Please look at the time stamp on the story to see when it was last updated.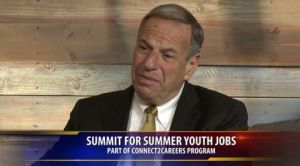 SAN DIEGO – Mayor Bob Filner and Councilwoman Sherri Lightner have put out a call for more businesses to sign-on to a city of San Diego summer employment program for youth.
As of Friday, 68 companies have agreed to hire 178 of the almost 400 young people who applied for summer jobs through Connect2Careers, according to the San Diego Workforce Partnership, which runs the program.
"What we're asking today is for businesses, big and small, to commit to San Diego and our young people," Filner said at a business summit highlighting the program. "To hire students for at least 20 hours a week, anywhere from $8 and $10 an hour, and make sure these kids get the kind of education in the real world, for their careers, that will allow them to be more successful after they finish high school."
In return, the companies get young workers who have been vetted, Filner
said.
Lightner said the program is about introducing young people to the workforce, and maybe a lifelong career.
Connect2Careers, formerly known as Hire-A-Youth, has been redesigned to help address a job skills gap in San Diego and provide work experience to local young adults. The mayor's office says the business community's participation is the key to the program's success.
Job placement efforts will be focused on people 16-21 years old. Connect2Careers employees also will provide job-readiness training, as well as help writing resumes and getting ready for interviews.
Those interested in hiring a teenager or young adult can reach Connect2Careers by calling (619) 228-2945, or sending email to c2csd@workforce.org.