This is an archived article and the information in the article may be outdated. Please look at the time stamp on the story to see when it was last updated.
SAN DIEGO -- Ten of 30 dogs brought to the San Diego Humane Society after being rescued from the South Korean meat industry are available for adoption Friday and during the weekend.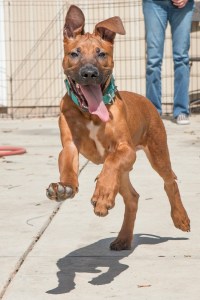 The Tosas, golden retrievers and huskies, ranging from 6 months to 2 years old, were brought to San Diego about three weeks ago.
The Humane Society said they were kept in filthy and cramped cages, received little food or veterinary care, and suffered from disease and malnutrition. However, they've since been treated for any medical issues, and also vaccinated, microchipped, and spayed or neutered.
"Helping to end the horrors of the dog meat trade is a critical mission for us,'' said Gary Weitzman, president and CEO of the San Diego Humane Society. "We have pledged to keep San Diego at zero euthanasia of healthy and treatable animals -- and we will keep that promise -- but that doesn't mean we will ever turn our backs on other animals in need.''
The 10 dogs available for adoption are at the facility at 5500 Gaines St.
The other 20 remain under care at the society's Behavior Center, where shy or fearful dogs gain the confidence they need for easier transitions to being pets.