This is an archived article and the information in the article may be outdated. Please look at the time stamp on the story to see when it was last updated.
A jealous dog stole a squeeze toy from his owners' baby, but a viral video shows "guilty beagle trying to make up for making the baby cry by showering her with toys.
Charlie the beagle may have been feeling neglected with the recent arrival of baby Laura. When Laura's parents dangled a new toy in front of the baby's face, Charlie snatched it and ran off. The theft, which was caught on video, prompted little Laura to burst into tears.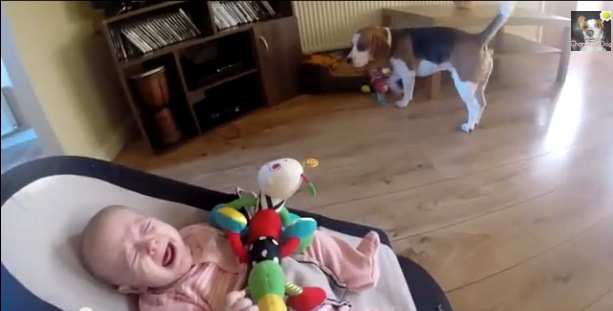 Was Charlie feeling guilty or did he just want to comfort the baby? Whatever his motivation, he began bringing toys to Laura and dropping them on her. He brought her stuffed animals, a tennis ball, even a Play Station controller.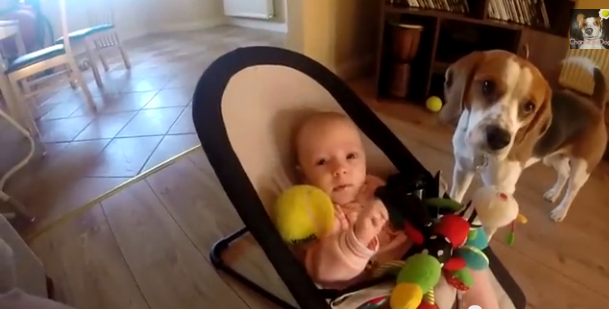 After being showered with toys, Laura stopped crying.
Her parents uploaded the video to YouTube, where it has been viewed almost 2 million times.