This is an archived article and the information in the article may be outdated. Please look at the time stamp on the story to see when it was last updated.
SAN DIEGO — The Affordable Health Care Act, also known as "Obamacare," opens for business Tuesday with many Americans and doctors still confused about how its going to work.
"There's been a lot of misinformation," said Doctor Ted Mazer with the San Diego County Medical Society.
C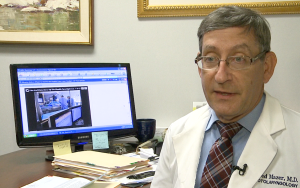 overed California is the "Obamacare" marketplace with information about four different plans: Bronze, Silver, Gold and Platinum. Users can buy into a plan with or without government help.
Applicants cannot be denied based on preexisting conditions and premiums won't go up if they're sick.
How the plans will play out in the long term is uncertain, even among healthcare professionals.
"I'm going to look tomorrow to see if I'm listed or not listed on plans that I think I'm with, and the ones that I think I'm not with," said Dr. Mazer.
Dr. Mazer stressed those looking to get insured under the Affordable Healthcare Act shouldn't rush to buy.
"Treat it like you're buying a car. Go out and get the information, ask questions, ask your doctor. Understand what your co-payments look like, paying low premiums increases your potential out of pocket expense," said Dr. Mazer, who believes beneficiaries may see some bumps in the road.
"I see people learning by the seed of their pants, some good, some maybe not so good. We're going to have to learn from the mistakes and hopefully fix it," said the physician.
Healthcare officials are also warning people about scams with criminals calling homes claiming to be working under the new healthcare law and asking for personal information.