This is an archived article and the information in the article may be outdated. Please look at the time stamp on the story to see when it was last updated.
ENCINITAS, Calif. - A forensic test obtained from the wetsuit of the 13-year-old boy who survived a recent shark attack near Encinitas confirmed it was a white shark, Long Beach State University Shark Lab Director Dr. Chris Lowe said.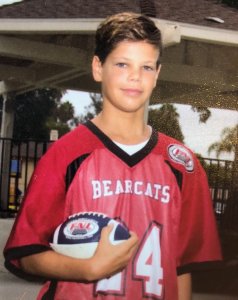 Lowe has been assisting Encinitas' lifeguards since the day of the incident, helping to identify the species of shark involved and providing information related to white shark movements and behavior that may help lifeguards prevent future incidents.
"Shark bite incidents are exceedingly rare considering the number of people that use southern California waters, but people do need to be aware that the fall season is a time when more large juvenile and adult sharks may be moving along the coast," Lowe said.
The laboratory test used confirmed the presence of white shark DNA and is similar to the method that is a part of a new procedure that is being developed to detect white shark's environmental DNA in water samples. Environmental DNA, or eDNA, can be found among cellular material left behind by sharks and other animals.
A species-specific test would enable lifeguards to detect which sharks have been near the coastline by testing samples of ocean water collected near the shoreline. This method would augment existing techniques, such as aerial surveillance or monitoring tagged animals, for monitoring shark activity along beaches.
"While the methods still will require more testing and calibration, this could potentially offer a way for lifeguards and biologists to figure out what species was involved, and whether that species is still in the area," Lowe said.
Lowe is a co-author of a new research paper, published in
Frontiers in Marine Science
, explaining the promise of environmental DNA tests. Researchers working for the U.S. Geological Survey, UC Santa Barbara and Central Michigan University also collaborated on the research.