This is an archived article and the information in the article may be outdated. Please look at the time stamp on the story to see when it was last updated.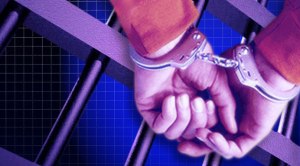 SAN DIEGO – A DNA project in San Diego County is helping increase convictions and boosting jail time for repeat criminals, it was announced Wednesday.
By integrating a real-time DNA database with the District Attorney's case management system, prosecutors are better able to match defendants already being prosecuted to additional crimes they may have committed.
"Prosecuting defendants for multiple crimes at the same time is increasing efficiency and saving taxpayer dollars," said District Attorney Bonnie Dumanis. "More importantly, it improves public safety, because career criminals are being held responsible for all of their crimes and are receiving longer sentences. We believe we're the only county in the state of California connecting the dots through this kind of technology."
The District Attorney's Office, Sheriff's Department and San Diego Police Department launched the program more than a year ago in an effort to streamline the process of matching up DNA from current defendants to DNA found at other crimes scenes.
Defendants may think they leave no trace, but their DNA is often left on cigarette butts, soda cans or in blood or other bodily fluids at the scene.
DNA profiles are loaded into the state CODIS database and the District Attorney's Office and law enforcement are notified when a profile matches an offender already in the database, authorities said.
The notifications on the DNA hits are voluminous, and authorities realized they needed a better way to track the data. The San Diego County District Attorney's Office receives more than 700 such CODIS-DNA hits each year.
The most commonly solved crimes through the DNA program are residential and commercial burglaries.
"We are identifying hundreds of burglars and auto thieves every year through use of the CODIS-DNA database," said Sheriff William Gore. "When we arrest a burglar, often we are arresting someone who has committed multiple crimes."
Each month, the District Attorney's Office receives about 60 new CODIS DNA hits. The goal of the cooperative DNA program is not to just increase convictions, but to account for each DNA hit to ensure that all leads are being investigated and that justice is being served, according to authorities.
"This collaborative program created between our three agencies is holding more criminals accountable for their actions while bringing added safety to all of our neighborhoods," SDPD Chief Shelley Zimmerman said.