This is an archived article and the information in the article may be outdated. Please look at the time stamp on the story to see when it was last updated.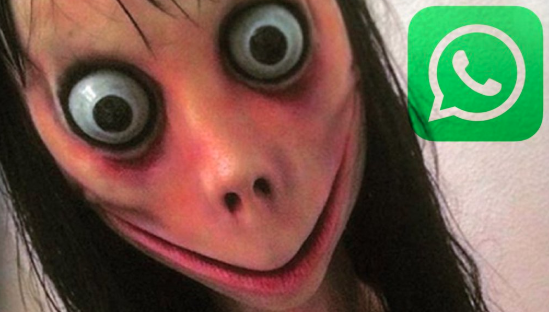 SAN DIEGO– Another viral challenge has hit the web, but this time, the intention is anything but pure.
Police issued a warning about a video game known as 'Momo' that's gaining popularity on WhatsApp.
WhasApp, owned by Facebook, features the suicide challenge that targets teens. 'Momo' asks users to commit self-harm and even suicide after adding a contact, FOX News reported.
Apparently, 'Momo' may appear in the night or curse users of they do not response.
Investigators warmed that criminals can use the game to steal user's information, according to FOX News.
The game is being compared to the 'Blue Whale challenge,' that was linked to reports of suicide in Russia and the U.S.
'Momo' was also compared to 'Slender Man,' a game that eventually led to the sentencing of a teenage girl in second-degree intentional homicide.
Police in Spain warned residents not to add the app.
🔴¡NO agregues a "Momo"!🚫
Si grabas en tu agenda 📲 el núm. +8143510*** te aparecerá un extraño rostro de una mujer. Es el último viral de WhatsApp de moda entre los adolescentes. #NoPiques, 🤣 broma o 👿 ataque de ciberdelincuente ❓ Mejor pasa de agregar.#VeranoSeguro 🖥 pic.twitter.com/qVofD2JZpM

— Guardia Civil 🇪🇸 (@guardiacivil) July 19, 2018
Mexican police also warned users not to add friends they do not know when using the app.
#UIDI #FGETabasco #Cibernetica #Tabasco #Villahermosa #PolicíaCibernéticaTabasco #SegurosAlNavegar #PrevencionDelitosCibernéticos #MOMO Advertencia por nuevo reto en niños y jóvenes, evita hablar con desconocidos, buscan obtener información que puede ser utilizada en tu contra. pic.twitter.com/FywFhZFyyH

— UIDI FGE Tabasco (@UIDIFGETabasco) July 12, 2018
Suicide crisis hotline: 888-724-7240 or up2sd.org.